Mirror Mirror Part 2 of 7
Published on Friday 7 June 2013
Mirror Mirror is spread over seven chapers and a new chapter released every Friday.
This is chapter two, click here to read chapter 1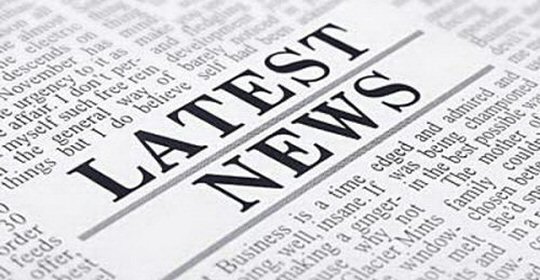 Pauline was rooted to the spot, mouth open but silent as the sounds would not come. Her eyes were out on stalks, wide in fright as the vision looked, yes looked, it was definitely looking at her, out of the corner of the mirror. Not directly forwards as a reflection would normally behave, but at an angle as if attempting to attract her attention. It moved as if sensing something outside the room and then Pauline heard footsteps approaching. The door opened and Mark strode in. The image in the mirror vanished and Pauline's son picked up his wallet from the coffee table, turned to his mother, smiled a 'farewell' and left. Still she remained where she stood and the face did not reappear. Slowly, and with much trepidation, Pauline approached the front of the mirror until she stood directly before it. There was nothing out of the ordinary and the reflection was her own, with the empty room in the background.
Mark had noticed nothing untoward as Pauline suppressed her initial shock at the vision, but now that whatever it was had gone, she recovered some of her composure and began to wonder if her imagination had been playing tricks on her. She recalled the oddness of the stallholder's appearance at the car boot sale – maybe her subconscious mind had retained the image and the mirror had merely caused it to resurface. The more Pauline thought about it the more this seemed to be the likely explanation, but it still could not account for the fact that the face looked directly at her and not into the room; it seemed to know where she was standing and was somehow seeking her out. She shivered; for a warm and humid day she suddenly felt a chill, one which went right to the bone. Leaving the lounge she closed the door behind her and wondered whether she dared broach the subject to Derek.
He was busy in the kitchen with the preparation of a variety of sandwiches, pork pie, sausage rolls and all the other bits and pieces which would smooth the evening along. A glass of red wine was in his hand, and he poured an identical one for Pauline as he saw her enter the room. His initial smile turned to a frown as the look on her face reflected some inner concern.
"Another ghost?"
"You'll think I'm crazy Derek, but come and have a look at the mirror. There's something wrong and I can't quite make out what it is."
"We can't take it back now love, it was from a car boot sale after all."
"No, I don't mean that. It's in perfect condition, but, well, oh I don't really know. You'll have to come into the lounge for me to explain."
Derek smiled. Pauline was well-known amongst their circle of friends for her idiosyncratic ways at times, and he followed like some little dog as she led the way. They stood before the mirror and marvelled again at its beauty – had it become a little larger since it had been mounted on the wall? The fireplace certainly seemed the correct size and the two items were in perfect symmetry with each other.
"So, what's the problem? It seems alright to me."
"I saw a face in it, and before you go into one of those comedy routines of yours, no it wasn't mine. I know what I look like thank you very much and it wasn't me."
She had frozen Derek at the start of his reply, and he was disappointed not to get in a pointed comment at a perfect opportunity.
"What kind of face. I mean was it male, female, ugly, pretty, old, young? What? Did it say anything? Did it make any gesture?"
"It was just a face and it was looking directly at me over there." She pointed to the patio doors and for the first time Derek seemed to be taking the matter seriously.
"Ok then, so where is it now? "
"It disappeared when Mark came in, and I don't think he saw it."
"So you think you saw something when we came in from the patio when you were alone, and again before Mark came in. Are you saying that there's only you can see this thing?"
"Sounds stupid, but that's the way it looks. It was a woman, a youngish woman and she was trying to say something but that's when Mark came in and……….."
"And she vanished. So if I go out of the room now do you think she'll come back?"
Pauline began to feel uncomfortable and despite Derek's obvious attempts to be helpful, she didn't want to be in the position of upsetting the coming party because of some odd event which could, it had to be said, be merely the result of her imagination. They let the matter drop and pitched back into the organisation of the evening's food and drink.
Guests began arriving a little after seven and by eight o'clock the evening was in full swing, leaving the matter of the mirror a fading memory for the time being. It was only when George Harper, one of Derek's fishing friends, noticed the new addition to the lounge that Pauline's attention refocused upon it. A bit of an antiques aficionado, George asked how much she had paid for it. When she told him about the deal he almost dropped his glass.
"Fifty quid? With that gold leaf decoration alone its worth over three hundred, and if it has a known manufacturer's name on the back you could very well add a nought on to the end of that."
They turned it slowly on its brackets and there, in the bottom corner where Pauline had never noticed it, was a small, faded but quite distinct stamp bearing the maker's name. George could hardly contain himself.
"That's late 18th century, and they were the top Parisian manufacturers of the time. You're sitting on quite a nest egg there my dear, and you say you bought it at some car boot sale?"
"Yes, it was quite by chance; I wasn't particularly looking for a mirror."
"Well your gain is someone else's loss. I should get it valued and insured pretty damn quickly."
He wandered off to refill his glass and plate in that order, leaving Pauline alone in the room and standing before the now much enhanced piece of décor. She had begun to turn away towards the door when the face appeared again. Her surprise was considerably less this time than before, and she stood transfixed as the same image looked out at her from a totally unfamiliar room. It was dark and she couldn't make out with any clarity what was in the background. The woman in the mirror opened and closed her mouth as she attempted to communicate, but Pauline shook her head and pointed to her ears. The image disappeared but this time the background remained; perhaps she had gone in search of some writing equipment.
It was whilst Pauline was thus distracted that the young man appeared, startling her. Temporarily losing her balance she made an involuntary movement forwards and steadied herself by placing a hand on the face of the mirror. In an instant the young man's hand matched hers in the reflection and in a flash of light she was on the other side. At first she lay exhausted on the floor not realising what had just taken place, but as her strength returned she got to her feet to see the same face in the reflection except that this time he was in her lounge. She looked around to find herself in a sitting room dating from the early to mid twentieth century. Apart from the reflection she was alone, but that changed when the young man smiled, waved and then disappeared out of the door. The icy feeling that she was somehow trapped behind the mirror gripped Pauline's stomach and she screamed for help.
The woman came running into the room and stood in amazement at the figure of Pauline now on her own side of the mirror. Looking around the room she guided Derek's near hysterical wife to a chair and kneeled before her.
"My name is Maria, what are you doing here?"
Pauline took a while to regain her composure, such that it was, and explained the situation with the young man and his disappearance into her house. Maria's face gaped in shock.
"That was not supposed to happen. We all agreed that no one of us would try to escape alone. The boy you saw was Gerald."
"I don't understand. What on earth is happening here and how do I get back home?"
"That will not be so easy now that you are here on this side with us."
"Us? What do you mean 'us'? How many of you are there?"
"I'd better pull up a chair and explain a few things. You are going to be here for a long time unless we can work out what to do next."
---
More News From Amber Valley Info
Read Some Of The Latest News Articles From Amber Valley Info
Further funding to boost Derbyshire's rural connectivity Some of the most rural parts of Derbyshire are to get a helping hand from Derbyshire County Council in accessing high speed read more

---

Heanor Residents Urged To Stay Alert Following Coronavirus Spike Derbyshires Director of Public Health is calling on residents in Heanor and the surrounding area to stay alert after read more

---

Ripley Christmas Light Switch On Cancelled It is with deep regret that Ripley Town Council will not be holding the traditional Christmas Light Switch On event and the Christmas Mark read more

---

Coronavirus Act powers used to prevent festival in Riddings A Vegan Camp Out festival planning to bring 1,000 people to the village of Riddings has been served a prohibition notice. read more

---

Man jailed for assaulting police officer A man who assaulted a police officer and ripped her radio from her uniform so she could not call for back-up has been jailed. read more

---
The Amber Valley Info Noticeboard
Read Some Of The Latest Posts On Our Noticeboard
Temporary Road Closure - Brackenfield Lane Wessington Derbyshire County Council have advised of a road closure at Brackenfield Lane Wessington between a point 180 metres north of it read more

---

Prince's Trust start their next Team Programme Prince's Trust start their next Team Programme for 16-25 year olds on 28th September. read more

---

Ripley and Alfreton Tennis Club are Calling all juniors from 4 years to 18 Calling all juniors from 4 years to 18 who would to try tennis at our Club. They are just starting our Aut read more

---

Temporary Road Closure - Jacksons Lane, Heage Derbyshire County Council have advised of a road closure at Jacksons Lane, Heage between its junction with B6013 New Road and a point 1 read more

---

Temporary Road Closure - B6374 Heage Road, Ripley Derbyshire County Council have advised of a road closeure at B6374 Heage Road, Ripley between its junction with Derwent Business Pa read more

---
---