Ever get the feeling that you're being watched
Published on Friday 31 May 2013
'Ever get the feeling that you're being watched? You know, that eerie sensation that someone's there, just on the periphery of your vision. Just be careful what you buy - there's always a reason for a bargain being a bargain...'
Local author Neal James has already given us several short stories to use on Amber Valley Info, this time he has given us something a little longer.

Mirror Mirror is spread over seven chapers and the first chapter is published below with a new chapter released every Friday.

Find our more about Neal on his Amber Valley Info profile page click here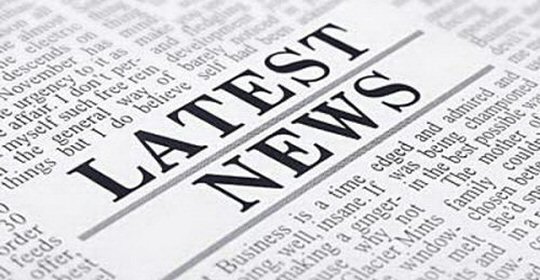 Pauline stood transfixed. The mirror was just what she had been looking for and now, as if by some divine intervention there it was, ready, available and apparently ignored by everyone else. She turned the price ticket over in her fingers and let out an almost inaudible gasp of surprise - £75. The stallholder came over to her after serving another customer and asked if he could help.
"No thank you, I was just looking. It is a nice mirror though."
"Belonged to my grandmother. She died recently and we're clearing out her stuff. These car boot sales really are a Godsend."
Pauline nodded and smiled; vendors at sales would tell any story to offload unwanted belongings, and this one certainly seemed to fit the bill. Nevertheless she hurried off as calmly as possible to find her husband, Derek. The mirror was simply too good a bargain to miss and the move to their new home needed some finishing touches. She found him rummaging through a pile of books at a nearby stall and tugged his arm in her excitement, causing a shower of literature on to the grass.
"Pauline! Watch what you're doing." He turned to his wife and the look on her face transformed his annoyance.
They had been married for over twenty years and he had never yet been able to maintain any kind of air of irritation with her when she smiled at him in that way. Picking up the paperbacks she had scattered on the ground, he handed over the money to a grinning old man and followed the lengthening sleeve of his jumper as Pauline marched off with it across the field.
She stopped some way short of the stall and pointed. The mirror was still there, unsold, unwanted and shining beautifully in the sunlight as it sent its seductive message to them both. Derek had to admit it looked a real beauty and would fit in very well above the marble fireplace in their new home.
"How much?" He asked in as stern a tone as he could manage in the circumstances. It wasn't often that she set her heart on something.
"Seventy-five, and it looks better the nearer you get. You know sometimes how these things seem Ok until you get close up? Well this one's the opposite."
"Offer them fifty and see what the reaction is. You can always haggle from that point."
Pauline suddenly looked worried, as if another buyer might turn up at the last minute and 'steal' the thing away in some kind of auction.
"Trust me" He continued "I do this every day at work. You never pay the price on offer, and you have to be prepared to walk away to get people to listen. Go on. I'll back you up."
Grudgingly strolling over to the stall, she smiled again at the face she had spoken to before. Standing before the mirror with her arms crossed and head first on one side and then on the other, Pauline tried to look as disinterested as possible as the woman stood there staring at her. She picked up the ticket again and screwed up her nose at the price. Pursing her lips she slowly shook her head, half turning to walk away.
"It's worth every penny, missus."
Pauline turned back in the direction of the voice. She hadn't really noticed until now, but the woman's appearance seemed strangely out of place at a car boot sale. She stood around five feet six in a printed fabric dress with a shawl around her shoulders. Her face had that brown, leathered look which seemed at odds with her otherwise youthful figure. The strange thought popped into her head that this woman could have been offering her lucky white heather, but it was gone almost as soon as it had occurred to her.
"Oh I don't know, it seems a little pricey for me." She completed the 180° turn and started to head off in Derek's direction.
"Make me an offer then." The words stopped her in her tracks and Pauline tuned back to the stall. She looked again at the mirror. Was it possible that it seemed more beautiful than before? Derek had said never to pay the full price.
"Forty." She winced as the words came out. Where had she got that from?
"Be serious, missus. Sixty-five." Arms now crossed and businesslike.
"Fifty" Pauline replied "And that's my last offer."
They stood there for what seemed an age, like gunslingers each waiting for the other to make the first move. Then a smile.
"Go on then. Fifty it is, and I'm cutting my own throat into the bargain."
Derek came up at that moment, and as the cash changed hands he steeled himself for the task of conveying the item back to the car. It was heavy and finely decorated with what looked like, but could not possibly be at that price, gold leaf ornamenting the finer points of the carved frame. Covering it up in the back of their Volvo Estate they returned to the sale ground in search of any other bargains which lay in wait.
The 'new' house stood in its own grounds just outside of town. With six bedrooms, a drawing room and an extensive lounge, Pauline felt that it needed other things along the walls to lighten the emptiness of the building. The mirror was the perfect solution for the lounge. The room had a large Adam style fire surround and the mantelpiece begged for the type of adornment which the new decoration would provide. Derek was given no choice but to mount the mirror on the wall as soon as they arrived home.
It was of course a two man job, and fortunately their son Mark had not been quick enough to see the danger of becoming involved until it was far too late. With heavy duty rawlplugs now in place and brackets attached to the back, the work of art stood proudly on its marble plinth atop the fireplace. The three of them stood back to admire the scene as a flood of light reflected back into the room from the French windows which led out on to the back garden patio. The entire room seemed to have taken on a golden, rosy glow and it felt as if the mirror had always been there. Derek and Mark left the room, and as Pauline turned around after picking some magazines up off the sofa something on the periphery of her vision caught her attention. She turned fully to face the mirror from where the movement appeared to have originated, but as she approached the spell was broken when Derek re-entered bearing coffee and biscuits.
"You alright Pauline?"
"Mmm, why?"
"You look like you've seen a ghost."
"No, it just seemed that… no, it couldn't have been."
"What?"
"Well, I thought I saw something in the mirror, but it must have been a trick of the light. Probably one of the trees in the garden waving about."
Derek put the tray down and went over to the newly acquired piece of décor. Pauline joined him, but all they could see was what they expected. Accurate reproductions of themselves on the other side of a near perfectly constructed mirror. She frowned and shook her head.
"Sorry, could have sworn… never mind."
They sat out in the garden and took their afternoon refreshments before preparing for the housewarming party which had been arranged weeks ago in anticipation of the move. It was not to be a large affair, just a few friends around for an evening buffet and some drinks prior to a tour of the newly furnished property. It started to rain and, clearing up the crockery, Derek took them back into the kitchen leaving Pauline to catch up once the chairs had been restacked. She came through the patio doors and locked them behind her. The image in the mirror froze the scream in her throat.
---
More News From Amber Valley Info
Read Some Of The Latest News Articles From Amber Valley Info
Body of a man has been found in a car in Somercotes The body of a man has been found in a car in Somercotes read more

---

Ripley Charter Fair 2020 Cancelled Ripley Town Council have been informed by The Showmans Guild that they have taken the difficult decision to cancel the Ripley Fair this October. read more

---

Mobile speed camera locations in Derbyshire until the 26th August Derbyshire Casualty Reduction Enforcement Support Team (C.R.E.S.T) will be carrying out mobile safety camera enforc read more

---

Courier fraud scam calls targetting Belper and Duffield Police want to encourage those in the Belper and Duffield areas to be on their guard after we have had an increased number of read more

---

New Civic Chairman Looks Forward To The Year Ahead Derbyshire County Council has a new Civic Chairman, Councillor Judith Twigg. read more

---
The Amber Valley Info Noticeboard
Read Some Of The Latest Posts On Our Noticeboard
Heanor Juniors FC Looking For Players Heanor Juniors U11. Dynamos are looking for 2/3 unattached players to join the team for the upcoming season read more

---

Temporary Road Closure - Green Lane, Belper Derbyshire County Council have advised of a road close at Green Lane, Belper between its junctions with Albert Street and Church Lane. read more

---

Temporary Road Closure - Holly Lane, Ambergate Derbyshire County Council have advised of a road close at Holly Lane, Ambergate between its junction with A6 Derby Road and a point 19 read more

---

Temporary Road Closure - High Holborn Road, Codnor Derbyshire County Council have advised of a road close at High Holborn Road, Codnor from 3rd August 2020 to 9th August 2020 (08:00 read more

---

Temporary Road Closure - Chevin Road, Blackbrook Derbyshire County Council have advised of a road close at Chevin Road, Blackbrook from 3rd August 2020 to 14th August 2020. read more

---
---