Mirror Mirror Part 3 of 7
Published on Friday 14 June 2013
Mirror Mirror is spread over seven chapers and a new chapter released every Friday.
This is chapter three, click here to read chapter 1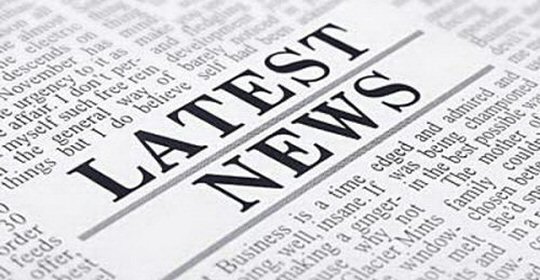 The mirror, she explained, had originally belonged to an old woman in the nineteenth century and that it had been confiscated by the local Beadle, a kind of parish constable, when she was imprisoned for non payment of debts. This woman had been regarded as something of a kind of quack, able to concoct remedies for a variety of ailments and some referred to her as a witch. She cursed the Beadle and the mirror and condemned them to a kind of living hell where it would be his prison. He disappeared, she was accused of his murder, convicted and hanged at Tilbury in London. They never found him and the mirror passed on to a sale with the rest of her belongings. Since that date, the thing seemed to have taken on a life of its own, possibly spurred on by the progressive madness of the now insane and wretched public official.
"So this has been going on for over a hundred and fifty years?"
"It would seem to be that way, but what you must understand is that time stands still on this side of that mirror. None of us get any older but our families age in the normal way. Unless we can get you back to your own time very soon it may be too late."
"Is there a way out then? Why not simply smash the thing?"
"That has been tried, but we do not know what would happen if it broke. Anything thrown at it from this side just bounces back and we do not understand why."
"What about from the other side? Why not try to get someone out there to smash it?"
"That is what I was trying to do when Gerald stepped in and vanished. He will not return and no-one on the other side can hear us."
"Why don't I try to get my husband to help? He must see me when he comes into the room if I wait at the mirror."
"We tried that too. It would seem that any transfer or communication is limited to one person each time the thing changes hands."
"Do you mean that we have to wait for Derek to sell the damned thing before we have a chance to "I'm afraid that is exactly what I mean. It must have something to do with the curse, but the Beadle has lost his mind and we cannot get any intelligible information from him now."
Pauline sat with her head in her hands. Maria told her that there were over fifty people trapped 'inside' the mirror, all captured by touching the surface whilst alone, and that the chances of any of them being reunited with their families were reducing with each passing day. There was nothing left for her to do but wait. Wait for Derek to find that she had gone missing and start a search. That of course would prove fruitless but he may, in desperation, get rid of the mirror and give them the chance to break free of its clutches.
Derek did indeed notice Pauline's disappearance very quickly, but with George as the last person to see her now in a state of some inebriation it would be some hours before anything useful could be gleaned from him. The police initially suspected that he had somehow killed Pauline and disposed of the body in the house, but when an extensive search revealed no trace of her the theory collapsed and he was released. Once sober, he gave Derek all the information he could remember from his conversation with Pauline about the mirror but that served more to confuse the issue than clarify it.
Police attention then focussed upon Derek. Guests during the evening could neither confirm nor deny his presence in their midst at the time of the disappearance, and as a result he had no concrete alibi for the time that Pauline vanished. His story relating to her concerns about the mirror were greeted with disdain by the investigating officer, but like George he was released due to lack of forensic evidence linking him to the matter. That investigation however, lasted for a period of six months and Pauline waited each day with increasing concern both for her husband's health and for the chance to break free. George was the last of the guests that fateful evening to suspend his visits to the house, but on his penultimate call he broached the subject of the mirror – a matter which he had taken pains to keep at the forefront of his mind. Knowing its true value he could make a pretty penny from a resale through his network of antiques friends, and he was certain that Derek had no idea as to its true value.
"You know Derek, the way you keep looking at that mirror, I'd get rid of it."
"I hate the bloody thing. All this started when we bought it and Pauline said that there was something odd right from the start. I just never took her seriously."
"Why don't I take it off your hands? I'll give you over and above what you paid for it. Shall we say a hundred?"
"As far as I'm concerned you can have it."
George 'insisted' on paying the sum offered despite Derek's desperation, and it was in the back of his car and away that same day. Within twenty-four hours it was in the hands of an antique dealer and George was two thousand pounds richer. Pauline watched all of this with increasing alarm. She had thought to attract George's attention once he had bought the mirror, but as it remained under wraps until it reached the dealer's shop the opportunity was lost. Now all she could do was wait until a private buyer made an offer for it; there would be no point in causing alarm in the sale room.
It seemed like months had passed, and although many admiring glances were cast in its direction, the mirror remained on the wall in the dealer's shop. Another fact restricting all of their abilities to escape was, according to Maria, that not only could freedom be achieved only once per purchase, but the purchaser alone was the one who could engineer the breaking out. That in itself could only be achieved when they were alone in the room. Now Pauline understood why neither Derek nor Mark could see the other side of the glass.
The man staring into the mirror and combing his hair was in his mid twenties, handsome and stood about six feet tall. Pauline stepped up to the glass and watched avidly as a silent pantomime played out on the other side. It was clear that some form of negotiations were taking place between the dealer and a customer whom she could not yet see. The man backed away from the mirror and placed his arm on the shoulder of a young woman who was standing in the middle of the room. She had been concealed by the back of the dealer until now but as he moved to one side Pauline was able to see her entire form. Her face set and she stood in stunned silence as her brain fought to come to terms with what she now saw.
Melanie, her daughter, had been a little girl of twelve the last time Pauline had set eyes upon her. She had been away at a friend's during the early part of the evening of the house warming and presumably Derek had kept her in the background whilst the police investigation had proceeded. Now here she was, some ten years older, and possibly married to the man combing his hair. It was definitely Melanie, Pauline recognised her from the birthmark on her right arm, and although no sounds could be heard the mannerisms were those of her daughter. She was devastated. Ten years had passed since the evening of her disappearance and she herself had not aged a day. Maria came up to stand beside her.
"What is it, Pauline?" They had become close friends and confidants during the time spent in the mirror's trap.
"My daughter. That's my daughter and she's haggling a price with the dealer, but I don't know what for. What can we do?"
"Nothing until she or someone else buys the mirror. We have to wait and see."
"But she's so close. I can almost touch her."
"There is no point in becoming emotional. You must be patient, Pauline."
The drama on the other side was coming to a conclusion, but it was not the one that Pauline was hoping for. Melanie, for it was indeed her, cocked her head first to one side and then to the other, pursed her lips and slowly shook her head. Where had Pauline seen that before? Turning to the dealer she said something unintelligible and started to leave the shop. Motherly desperation almost got the better of Pauline as she raised her fists to beat on the glass, but she turned away instead as tears flooded down her face.
"Wait, she's coming back." Maria grabbed Pauline's arm.
Wiping the tears away, she came back to the frame. Melanie was standing once more before the dealer and a series of hand gestures told the two on the wrong side of the mirror that a serious bargain was being struck. At the end there was a shaking of hands and an exchange of cash; all that now remained was to see what it was that had been sold. Nothing happened right away as the dealer retired to a back room, returning only when he had obtained an amount of packing materials. The sheets were large in size and Pauline could hardly contain herself when the object of her imprisonment was taken down from the wall and packed for transit.
---
More News From Amber Valley Info
Read Some Of The Latest News Articles From Amber Valley Info
Mobile speed camera locations in Derbyshire until the 5th November Derbyshire Casualty Reduction Enforcement Support Team (C.R.E.S.T) will be carrying out mobile safety camera enfor read more

---

Motorcyclist critically injured following a collision in Duffield A motorcyclist is in a critical condition following a collision yesterday evening. read more

---

Autumn Edition Of Derbyshire Now Coming Soon The latest edition of Derbyshire County Councils magazine for residents is about to drop through letterboxes. read more

---

Appeal after man allegedly assaulted during burglary in Alfreton Police are appealing for information after a man was allegedly assaulted, and his home broken in to, in Alfreton. read more

---

Beware Of Cold Callers in Ripley Derbyshire Constabulary and Derbyshire County Council Trading Standards are warning residents in the Ripley area to be alert following the report of read more

---
The Amber Valley Info Noticeboard
Read Some Of The Latest Posts On Our Noticeboard
Alfreton Town Council - Halloween Scarecrow Competition Only residents of Alfreton Town can enter (Properties within the boundary of Train Line, A38, Brook and Chesterfield Hill) read more

---

Christmas lights switch on goes virtual! in Alfreton Although it won't be possible this year to hold the traditional Christmas Event and lights switch on due to the ongoing Covid-19 read more

---

Ripley Town Council Youth Award. Do you know someone in the Ripley Township who is deserving of recognition for their voluntary work within our local community? read more

---

An Update From Music At Duffield Due to the ongoing Coronavirus situation, Music at Duffield has regretfully taken the decision to postpone our concert read more

---

Temporary Road Closure - Brackenfield Lane Wessington Derbyshire County Council have advised of a road closure at Brackenfield Lane Wessington between a point 180 metres north of it read more

---
---