Patients urged not to be caught on hop by Easter bunny
Published on Thursday 18 April 2019
Patients are being urged to be ready for Easter by planning ahead for what medicines they may need so NHS services can be used wisely.
GP surgeries will be closed during the Easter weekend from Friday 19 April to Monday 22 April so patients are being reminded to prepare by ordering any repeat prescriptions and making sure home medicine cabinets have what might be needed, and checking when their GP surgery is open.
Zafran Azam, a leading pharmacist for NHS Derby and Derbyshire Clinical Commissioning Group said: "If you or someone you care takes medicines for ongoing conditions make sure you order and collect repeat prescriptions so you have enough medicine to last over the holiday period.
"For anyone with long-term health problems taking daily medication is an important part of staying well and there's the risk of suffering serious attacks or needing hospitalisation if supplies run out.
"The Easter holiday period can be a very busy time for the local NHS so I'd urge everyone to do their bit to keep staff free to deal with life-threatening emergencies."
Pharmacists can help with expert advice on how to look after yourself and advice on the safe supply and use of medicines. They can also help with a wide range of medical issues including; coughs/colds, aches/pains, stomach upsets, bites or stings, conjunctivitis, earache, emergency contraception, diarrhoea, temperature.
People can talk to a pharmacist in confidence and no appointment is needed. They will also be able to tell you if they think your condition requires the help of a doctor, or a minor injury unit.
Zafran said: "Common ailments such as colds, or hay fever, can be effectively treated at home with pain relief, cough mixture and off-the-shelf remedies that can be bought cheaply and easily from your pharmacy or supermarket so make sure you have what you might need.
"If you do become unwell over Easter and need advice or medical treatment quickly you can call NHS 111 which is there for you 24 hours a day, seven days a week."
Minor injury units can be found at Buxton Hospital, Ilkeston Community Hospital, Ripley Hospital and Whitworth Hospital, Darley Dale. All are open 8am to 8pm.
To find out about pharmacy Easter opening times visit www.derbyandderbyshireccg.nhs.uk/news/news-articles-2019/opening-times-easter-and-may-bank-holiday-2019/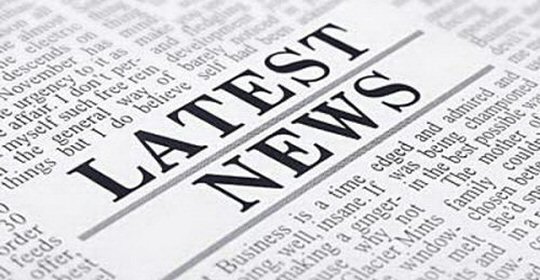 ---
More News From Amber Valley Info
Read Some Of The Latest News Articles From Amber Valley Info
Man seriously injured following stabbing in Ripley A man has been left with serious injuries following an incident in Ripley. read more

---

Co-op reveals 380,000 items of single-use plastic removed last year ahead of World Environment Day Central England Co-op has revealed details of how its efforts to reduce its enviro read more

---

Appeal after Mackworth collision Police are appealing for witnesses after a collision between two cars in Derby yesterday. read more

---

Image released after bank card theft in Belper The card was mistakenly left in a Lloyd's bank cash machine in King Street on Monday 11 May at around 3.15pm and it is understood it w read more

---

Mobile speed camera locations in Derbyshire until the 8th June Derbyshire Casualty Reduction Enforcement Support Team (C.R.E.S.T) will be carrying out mobile safety camera enforceme read more

---
The Amber Valley Info Noticeboard
Read Some Of The Latest Posts On Our Noticeboard
Nominations Are Open For The Ripley Town Council Certificate of Merit Award or Youth Award. Do you know an individual volunteer who has gone above and beyond recently? read more

---

From today, you will be able to meet up in a group of up to 6 in England. You must meet outside - in an open public space, or a garden, and keep 2 metres apart. read more

---

Derbyshire Unemployed Workers' Centre provide help and advice on welfare rights They normally have advice sessions in Alfreton, Belper and Heanor but we are now providing a telephon read more

---

More Vandalism At The Midland Railway, Butterley Midland Railway, Butterley have suffered a second day of vandalism at a time when they have no income and are trying to raise funds read more

---

Ripley and Alfreton Tennis Club - New Member Offer Ripley and Alfreton Tennis Club are running an offer to encourage new members at the moment read more

---
---