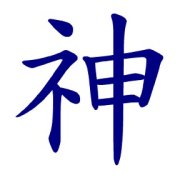 Suite 9, Moss House
65 King Street
Belper
Derbyshire
DE56 1QA


Traditional Acupuncture is a holistic health care system which recognises the uniqueness of the individual, regarding pain and illness whether physical, mental or emotional as a sign that your body is out of balance. Acupuncture aims to restore your body's equilibrium by identifying and correcting underlying causes of imbalance. This is done by inserting very fine needles into specific points on the body to regulate the flow of Qi (your vital energy) thereby helping to promote physical and emotional harmony.
Zero Balancing is a gentle yet powerful hands-on method of balancing energy flow with anatomical structure. Using finger pressure and held stretches it invites the release of tension accumulated in the deep structures of the body. Specific quality of touch enables structure and energy to be engaged simultaneously, harmonising their relationship and providing a point of stillness around which the body relaxes. This creates an opportunity to let go of unease and pain, and experience a new level of integration.
Remedial Massage, may help with the reduction of muscular pain & discomfort. and can also address postural concerns, improve circulation, lower stress levels and induce deep levels of relaxation. Nigel also brings his knowledge of Deep Massage, Acupressure, Trigger Point Therapy, and a quality of touch developed through his skills as a Zero Balancer to create a unique remedial massage.
Referrals also available where appropriate for Homeopathy.