World Suicide Prevention Day is a chance to break the stigma
Published on Thursday 31 August 2023
Derbyshire County Council is supporting World Suicide Prevention Day with a series of events and training opportunities.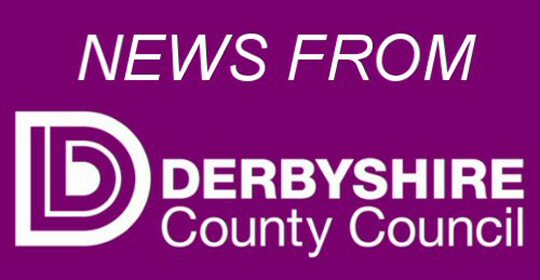 World Suicide Prevention Day takes place on September 10th and is a chance for communities to come together to raise awareness of suicide prevention.

Derbyshire County Council's Cabinet Member for Health and Communities Councillor Carol Hart said: "World Suicide Prevention Day is a chance for us all to tackle the stigma that prevents people from seeking help, as well as highlighting the support available.

"If you feel suicidal then please talk to someone. You are not alone and there is help out there."

There will be a variety of events taking place across Derbyshire to support World Suicide Prevention Day.

Volunteers will speak with fans and hand out mental health information at football matches across the county. These will take place at:

• Belper Town. Saturday 2nd September
• Chesterfield FC. Saturday 9th September
• Matlock Town. Saturday 23rd September
• Alfreton Town. Saturday 7th October
• Buxton Town. Saturday 14th October

The council's Mental Health and Suicide Prevention team have also created a short film in partnership with Chesterfield FC and local people, sharing their stories and how football has helped their mental health.

The Derbyshire Suicide Prevention Programme will also be holding suicide prevention stalls at:

• Ilkeston Hospital. Tuesday 5th Sept 9am -1 2pm
• Royal Derby Hospital. Tuesday 5th Sept 1pm - 4pm
• Chesterfield Royal Hospital. Wednesday 6th Sept 10am - 3pm
• Buxton Hospital Wednesday.11th Sept 9am -1 2pm
• Walton Hospital Wednesday. 11th Sept 1pm - 3pm

A community Baton of Hope event is being held in Norfolk Square Glossop on 16th September between 10am and 2pm.

Our mental health team are linking with local partners including Mentell, Derbyshire Fire and Rescue and the Derbyshire Suicide Prevention Programme to speak with people, offer support and raise awareness.
---

Article by Derbyshire County Council
---
More News From Amber Valley Info
Read Some Of The Latest News Articles From Amber Valley Info
Heanor Happy Cafe hopes to be a hit Monthly Happy Cafe events are now taking place at the new Infinite Wellbeing Community Centre in Heanor. read more

---

Ambitious PT 'works out' plan to save troubled Derby gym A Derby gym that was threatened with closure has been saved - in a bid that will save jobs, hundreds of memberships, and exe read more

---

Music Night Showcases Local Talent Some of Derbys most successful and up and coming music and dance performers will come together for a special event in the city read more

---

Appeal for information after two men are robbed in Heanor Police are appealing for anyone who saw anything suspicious in Heanor to come forward as they might be able to help with ou read more

---

Another Four Bus Routes To Get More Services This Autumn Services are being improved for four more bus routes, with changes already in place for the 90, and the 61, 272 and 257 to i read more

---
The Amber Valley Info Noticeboard
Read Some Of The Latest Posts On Our Noticeboard
Heage Windmill Update for Visitors - Change to Opening Times Now that the sails and cap have been safely removed from the windmill, work to replace the sheer timbers (and other repa read more

---

Employers! Promote your vacancies at the Amber Valley Recruitment Event Amber Valley Borough Council is working in partnership with the Job Centre, Department for Work and Pensions read more

---

King Charles's Coronation Celebrations And Community Activities Let's Celebrate this Special Occasion Together Riversdale, Ridgeway, Sawmills. read more

---

The Social Hub @ JGFC - Daytime Social Group The Social Hub @ JGFC is a daytime social group for adults with learning disabilities. One of our 3 Hubs is based in the Amber Valley ar read more

---

Derbyshire Time Swap Give time, get time, make a difference read more

---
---