Our QR Code
QR or Quick Response Codes are a type of two-dimensional barcode that can be read using smartphones and dedicated QR reading devices, that link directly to text, emails, websites, phone numbers and more!

Once your smartphone has the QR code reader installed then you just start the app, point the camera at the barcode and the phone will read the details and in our case take you to our web site.

The QR code readers vary from phone to phone but visit the app shop for your smartphone and they should all have QR code readers, many of them can be downloaded for free.

Our QR code can be seen below, this one takes you to our home page although we may be adding more at a later date.

Try scanning our QR code with your phone, it should work scanning off your screen.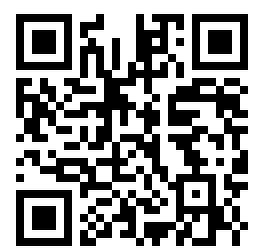 If you would like a QR code generating for your web site then get touch and we will get you one generated for a nominal charge (£6) - We will generate the code, test it then send you the image in a few different sizes so you can use on your literature and advertising.

There are plenty of free services where you can generate your own QR code, just search Google - We are not charging for the code generation itself but just a small charge for our time to generate, test and email you the required images.

If you would like us to create you a QR code then contact us. Any income from this will go towards the running costs of the Amber Valley Info site.