Join Somercotes Community Singers for a Night at the Ritz
Published on Tuesday 28 March 2023
Somercotes Community Singers are performing an evening of music from the movies at The Postmill Centre, South Normanton, on Saturday 22nd April at 7pm.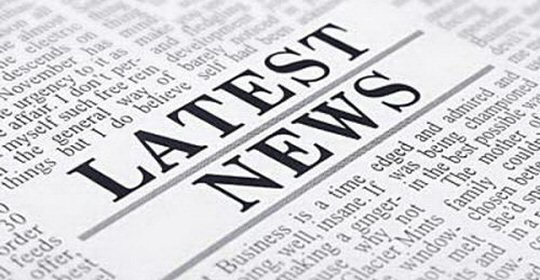 Entitled a Night at the Ritz it will feature songs from Bond movies, Les Miserables, Forest Gump and Elton John's I Wanna Be Like You and Bare Necessities.
The guest artists are Magenta Strings - formed by Helen Coleman and Lucy Deakin when they were at Leeds College of Music in 2001. Helen, who lives in Two Dales will be joined by Sarah Telesia of Matlock Bath. They will perform music from the movies as well as classical tango, jazz and popular music.

Tickets are £9 and can be obtained from Pam on 01773 602335.
Pam Hall, the chair person, comments: "It should be a night to remember with lots of popular songs. And we are returning to The Postmill Centre after a break of several years."

The Singers Musical Director is Neil Farley of Belper and the accompanist is John Hobbs of Risley.
They practise at Swanwick Methodist Church every Tuesday evening at 7.15pm and welcome new members, particularly men. They will perform another concert in October. If you can sing please come to a rehearsal. CDs are provided and there are no auditions.

See them on Facebook for more information.

---
More News From Amber Valley Info
Read Some Of The Latest News Articles From Amber Valley Info
Success of Somercotes Salvation Army Plant Fair and Coffee Morning On Saturday 20 May, Somercotes Salvation Army, held its Annual Plant Fair and Coffee Morning. read more

---

'A Summer's Evening of Music' - Three Choir Appeal Gresley, Bestwood and the Pye Hill & District Male Voice Choirs are joining forces to support the Derbyshire, Leicestershire and R read more

---

Fly-Tipper Fined £400 For Dumping Waste Derbyshire County Council has welcomed a £400 fine handed to a fly-tipper after he dumped his waste at the gates of its household read more

---

The Derby Retro and Classic Car Show returns One of Derbys favourite summer events, the Retro and Classic Car Show, returns to Markeaton Park on Sun 2 Jul 2023. read more

---

Weight loss scheme for people with type 2 diabetes to benefit hundreds more people in Derbyshire Hundreds more people in Derbyshire are to be helped to lose weight and put their typ read more

---
The Amber Valley Info Noticeboard
Read Some Of The Latest Posts On Our Noticeboard
Employers! Promote your vacancies at the Amber Valley Recruitment Event Amber Valley Borough Council is working in partnership with the Job Centre, Department for Work and Pensions read more

---

King Charles's Coronation Celebrations And Community Activities Let's Celebrate this Special Occasion Together Riversdale, Ridgeway, Sawmills. read more

---

The Social Hub @ JGFC - Daytime Social Group The Social Hub @ JGFC is a daytime social group for adults with learning disabilities. One of our 3 Hubs is based in the Amber Valley ar read more

---

Derbyshire Time Swap Give time, get time, make a difference read more

---

Do you need help getting to certain routine health appointments, there is help available! If you need help getting to certain routine health appointments, then there is FREE transpo read more

---
---