Council has £160,000 in grants for groups to make a difference
Published on Tuesday 21 March 2023
GRANTS of up to 10,000 are up for grabs for community organisations to help make a big difference in supporting their local area.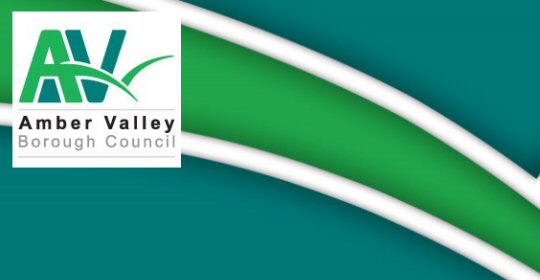 Amber Valley Borough Council is inviting not-for-profit groups and charities in the borough to apply for a share of support from the Community and Place Fund, as part of wider UK Shared Prosperity Funding (UKSPF).

The local authority has £160,000 available over two years.
Groups can apply for between £5,000 and £10,000 each, to help the council deliver its Community and Place investment priority.

The grant is centred around the themes 'Culture and Communities' and/or 'Health and Wellbeing.

To be eligible, groups' activities need to be delivered against a set of criteria, and these are:
Support for local arts, cultural, heritage and creative activities; Impactful volunteering and/or social action projects; Community engagement schemes, local regeneration and community measures to reduce the cost of living, including through measures to improve energy efficiency, and combat fuel poverty and climate change.

Councillor Tony Harper, Amber Valley Borough Council's cabinet member for regeneration, said: "I am delighted to help launch the community grants fund, which will enable local groups to bid for funding to deliver their own priorities and support their local area.

"This funding could make a huge difference to many of our residents' lives."

The first call for grant applications will run from April 1 to May 12.
If all funding is allocated at this time, the fund will close until the following year.

If 2023 grant funding is still available, a second call for applications will take place from June 1 to July 14.

This project is funded by the Government through the UK Shared Prosperity Fund (UKSPF), which is the Government's replacement programme for funding that was previously allocated by the European Union.

To apply for funding, visit https://www.ambervalley.gov.uk/business/business-support-and-advice/uk-shared-prosperity-fund/first-call-for-community-and-place-projects/ or to find out more, email ukspf@ambervalley.gov.uk no later than a week before the application deadline.
---
More News From Amber Valley Info
Read Some Of The Latest News Articles From Amber Valley Info
Success of Somercotes Salvation Army Plant Fair and Coffee Morning On Saturday 20 May, Somercotes Salvation Army, held its Annual Plant Fair and Coffee Morning. read more

---

'A Summer's Evening of Music' - Three Choir Appeal Gresley, Bestwood and the Pye Hill & District Male Voice Choirs are joining forces to support the Derbyshire, Leicestershire and R read more

---

Fly-Tipper Fined £400 For Dumping Waste Derbyshire County Council has welcomed a £400 fine handed to a fly-tipper after he dumped his waste at the gates of its household read more

---

The Derby Retro and Classic Car Show returns One of Derbys favourite summer events, the Retro and Classic Car Show, returns to Markeaton Park on Sun 2 Jul 2023. read more

---

Weight loss scheme for people with type 2 diabetes to benefit hundreds more people in Derbyshire Hundreds more people in Derbyshire are to be helped to lose weight and put their typ read more

---
The Amber Valley Info Noticeboard
Read Some Of The Latest Posts On Our Noticeboard
Employers! Promote your vacancies at the Amber Valley Recruitment Event Amber Valley Borough Council is working in partnership with the Job Centre, Department for Work and Pensions read more

---

King Charles's Coronation Celebrations And Community Activities Let's Celebrate this Special Occasion Together Riversdale, Ridgeway, Sawmills. read more

---

The Social Hub @ JGFC - Daytime Social Group The Social Hub @ JGFC is a daytime social group for adults with learning disabilities. One of our 3 Hubs is based in the Amber Valley ar read more

---

Derbyshire Time Swap Give time, get time, make a difference read more

---

Do you need help getting to certain routine health appointments, there is help available! If you need help getting to certain routine health appointments, then there is FREE transpo read more

---
---