Derbyshire dog breeder fined following council probe
Published on Saturday 5 November 2022
A freelance shepherd and dog trainer has been convicted under the Animal Welfare Act for failing to have a licence for dog breeding and selling animals as pets.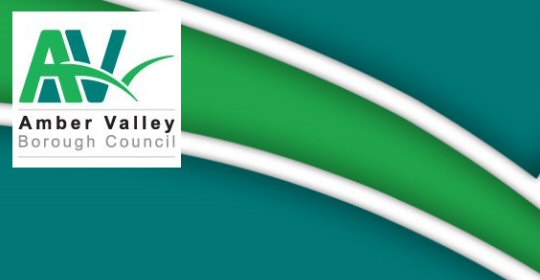 Connor Fell was convicted at Chesterfield Magistrates Court on October 12 following a lengthy investigation by Amber Valley Borough Council's Regulation Unit.

The former Ripley man was fined £778 and ordered to pay £1,250 costs along with a victim surcharge of £78, bringing the total to £2,106.

The council pursued Mr Fell after information was received from the police concerning puppy sales from a residential address.

Mr Fell repeatedly ignored letters sent to him by the council regarding the need to be licensed, while continuing to breed and sell dogs on online platforms.

Dog Breeding Licence conditions aim to safeguard animal welfare and standards.

Portfolio holder Cllr Paul Hillier said: "In this case, the advice given to the defendant by our officers was ignored, which led to illegal activity continuing and this case being taken to court.

"Licensing of activities involving animals is an important way in which animal welfare standards are met and maintained. Achieving the appropriate standards of animal welfare is essential and the licensing regime ensures those standards are met.

"When individuals choose to operate without a licence, we take that seriously and will continue to take firm action to protect animal welfare."

People buying a puppy or a dog can promote and protect animal welfare by buying responsibly.

By taking just a few easy steps before buying a puppy, purchasers can support responsible breeding.

The RSPCA, Dogs Trust and other charities provide useful advice to follow. Residents are able to contact their local council to see if a breeder is licensed or not.

For further information on animal licensing, including when you need a licence and how to apply for a licence, please see the Animal Welfare pages on the Amber Valley Borough Council website.
---

Article by Amber Valley Borough Council
---
More News From Amber Valley Info
Read Some Of The Latest News Articles From Amber Valley Info
Trading Standards Fighting Increase In Illegal Vaping Products Efforts to tackle an influx of illegal vaping products being sold across the county are being stepped up by Derbyshire read more

---

Colleague Box on song with fans of Eurovision Bespoke gift company Colleague Box has tuned-in to the buzz of Eurovision by launching a special pack for people to enjoy while the ann read more

---

Croots Farm Shop named a finalist in the Farm Shop & Deli 2023 Retailer Awards Popular Derbyshire farm shop Croots has been shortlisted as a regional finalist in the 2023 Retailer A read more

---

Can you identify two men in Langley Mill? Police Officers in Amber Valley are asking for the publics help in trying to identify two men seen in the Langley Mill area, as they might read more

---

Three men sentenced for the murder of a man in Somercotes Three men have been sentenced to jail after Peshang Sleman was killed in 2021. read more

---
The Amber Valley Info Noticeboard
Read Some Of The Latest Posts On Our Noticeboard
The Social Hub @ JGFC - Daytime Social Group The Social Hub @ JGFC is a daytime social group for adults with learning disabilities. One of our 3 Hubs is based in the Amber Valley ar read more

---

Derbyshire Time Swap Give time, get time, make a difference read more

---

Do you need help getting to certain routine health appointments, there is help available! If you need help getting to certain routine health appointments, then there is FREE transpo read more

---

You Now Need Photo ID To Vote At A Polling Station Elections are taking place across England on the 4 May. Youll need to bring photo ID to vote at a polling station. Check if your I read more

---

Belper Warm Welcome and Information Hub at Belper Leisure Centre Belper Warm Welcome and Information Hub at Belper Leisure Centre. Monday to Friday 4 - 7 pm until 31st March 2023. P read more

---
---