Derbyshire Students Set To Receive Their A-Level And GCSE Results
Published on Thursday 11 August 2022
Thousands of students across the county are preparing to receive their A-level and GCSE results.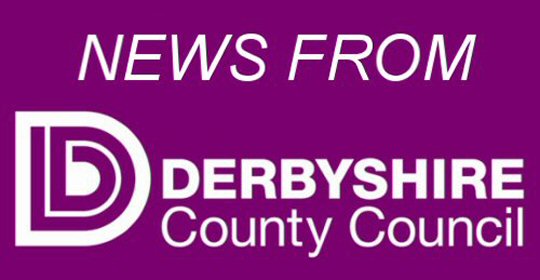 A-level results will be announced on Thursday 18 August and GCSE results one week later on Thursday 25 August.

Most exams and assessments did not take place in the 2019/20 or 2020/21 academic years due to the COVID-19 pandemic. Examinations and assessments for GCSEs, AS and A-levels (as well as for vocational and technical qualifications) went ahead again in summer 2022.

Derbyshire County Council's Cabinet Member for Education Councillor Alex Dale said: "I'd like to wish all our students who will soon receive their A-level or GCSE results the very best of luck.

"The last few years have been difficult for all students, their families and school staff who have all worked incredibly hard in very challenging circumstances.

"I'd like to thank headteachers, teachers, staff, governors, parents, and carers for supporting our young people through this important time in their lives.

"There's plenty of advice and support on offer for all students from their school or college as they consider their next steps and I'd like to wish our students all the best for the future."

Support and guidance services for young people include:

• National Careers Service: nationalcareers.service.gov.uk or call 0800 100 900
• UCAS: ucas.com
• National Apprenticeships Service: apprenticeships.gov.uk
• Derbyshire County Council's Adult Community Education Service: derbyshire.gov.uk/adulteducation

Students unhappy with their results should check with their school or college for more information.

A full list of Derbyshire results will be available from the Department for Education in the Autumn.
---
More News From Amber Valley Info
Read Some Of The Latest News Articles From Amber Valley Info
Derbyshire County Council - Ready For The Winter Season Derbyshire County Council is on standby now the official gritting season has started read more

---

Now Is The Time To Take Steps To Protect Flocks From Avian Flu Derbyshire people keeping birds are being urged to take steps now to reduce the risk of their flocks catching avian fl read more

---

Time To Have Your Say In Council's New 2022 Residents Survey A wide-ranging residents survey asking for views on Derbyshire County Councils services and how it should spend its budg read more

---

Croots Farm Shop in Derbyshire named Shop of the Year Popular Derbyshire farm shop Croots has won the title of Shop of the Year in the Great Food Club Awards 2022/2023. read more

---

Local artist completes 50m mural at Chesterfield Royal Hospital Chesterfield Royal Hospital's children's department recently unveiled a special piece of artwork spanning more than 5 read more

---
The Amber Valley Info Noticeboard
Read Some Of The Latest Posts On Our Noticeboard
Heanor Miners Welfare TRUST - Memorial Garden Opening Our memorial garden with be officially opened on Sunday 9th October @ 3pm. The garden will open on the same day a memorial fish read more

---

Local venue hire at Greenwich Community Sports Hub at Nottingham Road, Ripley Local venue hire at Greenwich Community Sports Hub at Nottingham Road, Ripley read more

---

Ripley Town Council Certificate of Merit Award 2022 Do you know someone in the Ripley Township who is deserving of recognition for their voluntary work within our local community? read more

---

Stop Loan Sharks It's not always easy to spot loan sharks. They can take many guises and operate in a variety of ways. You can help protect your community from loan sharks by learni read more

---

Market Towns - Shop Front Improvement Grant Do you run a business in Alfreton, Ripley, Heanor or Belper? If so, you could be entitled to some support for shop front improvements! read more

---
---