Learn Something New This Autumn
Published on Tuesday 2 August 2022
Residents are invited to sign up to learn something new with Derbyshire County Council's Adult Community Education Service.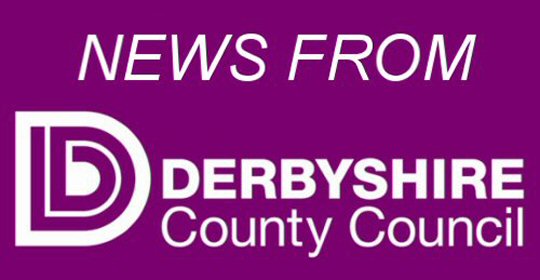 Bookings for the Autumn term are open now and residents can view the courses online at derbyshire.gov.uk/coursesearch or pick a brochure up from their local Adult Community Education Centre or library.
Residents can book onto a course by calling, emailing, or visiting the centre where their chosen course is being held. Details of local centres are available at derbyshire.gov.uk/ACEcentres

Derbyshire County Council Cabinet Member for Education, Councillor Alex Dale, said: "Whether you're looking to gain a new qualification or just learn a new skill, our adult education courses cover a wide range of subjects. With options for online and face-to-face learning, there's something for learners of all levels.
"We're committed to ensuring adults in Derbyshire have the opportunity to gain new skills and qualifications, so if it's something you've been considering, now is a great time to find out more and book on to a course.
"If you're unsure about what course to take, or if you have questions about changing careers, I'd encourage you to contact our friendly careers team who would be happy to answer any questions you might have."

Courses include:
• Maths and English from entry level to GCSE
• Counselling skills
• Lip reading and signed communication
• Working with children
• Personal development such as dealing with stress and how to gain confidence
• Languages
• Digital skills such as using a computer for work.

There are also courses available for residents who are looking to explore new hobbies and interests.

Courses include:
• Pottery
• Sewing
• Tap dancing
• Recycling crafts
• Floristry and many more.
For more information about Derbyshire Adult Community Education Service visit derbyshire.gov.uk/adulteducation

---
More News From Amber Valley Info
Read Some Of The Latest News Articles From Amber Valley Info
New Fundraising Manager for Crich Tramway Village Crich Tramway Village, home to the National Tramway Museum, has appointed a new Fundraising Manager. read more

---

Mobile speed camera locations in Derbyshire through December Derbyshire Casualty Reduction Enforcement Support Team (C.R.E.S.T) will be carrying out mobile safety camera enforcement read more

---

Derby events company proves knock-out success in Canada A Derby company that has helped raise over £31m for charity by hosting bucket-list challenges for adventurous people ha read more

---

Developer Set To Make Special Wish For Mission Christmas An East Midlands based house builder, which was named one of the top fundraisers in the East Midlands last year by Mission C read more

---

CCTV released after thousands of pounds of jewellery stolen during burglaries Police Officers are appealing for the publics help after a series of burglaries in Derby, Amber Valley, read more

---
The Amber Valley Info Noticeboard
Read Some Of The Latest Posts On Our Noticeboard
Heage Windmill Update for Visitors - Change to Opening Times Now that the sails and cap have been safely removed from the windmill, work to replace the sheer timbers (and other repa read more

---

Employers! Promote your vacancies at the Amber Valley Recruitment Event Amber Valley Borough Council is working in partnership with the Job Centre, Department for Work and Pensions read more

---

King Charles's Coronation Celebrations And Community Activities Let's Celebrate this Special Occasion Together Riversdale, Ridgeway, Sawmills. read more

---

The Social Hub @ JGFC - Daytime Social Group The Social Hub @ JGFC is a daytime social group for adults with learning disabilities. One of our 3 Hubs is based in the Amber Valley ar read more

---

Derbyshire Time Swap Give time, get time, make a difference read more

---
---