Anti-social Behaviour in Somercotes Park
Published on Thursday 15 April 2021
Police are aware of ongoing issues with anti-social behaviour in Somercotes Park – with the most recent incident seeing a van parked in the area set alight.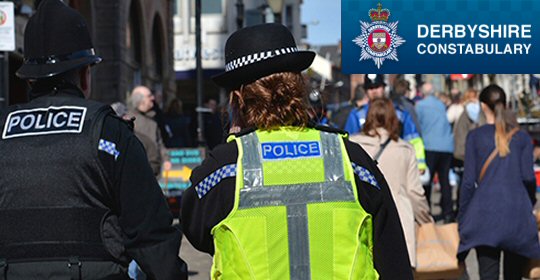 Patrols have been stepped up in the area and we would urge anyone with any information about those involved in any of this type of behaviour to come forward to us in confidence.
While no suspects have been identified regarding the incident involving the van - it is believed that it is linked to the anti-social behaviour and they would urge anyone with information to come forward.
Anyone with information about the incidents should contact Derbyshire police using any of the below methods.
• Facebook – send us a private message to this page.
• Twitter – direct message our contact centre on @DerPolContact
• Website – complete the online contact form www.derbyshire.police.uk/Contact-Us
• Phone - Call us on 101
• You can also call Crimestoppers anonymously on 0800 555 111
---
More News From Amber Valley Info
Read Some Of The Latest News Articles From Amber Valley Info
Derbyshire NHS Trusts annual public accountability meeting - open to all online Members of the public are invited to join the virtual annual members' meeting of Derbyshire Community read more

---

Appeal in memory of Croots Farm Shop owner raises more than £7,000 More than £7,000 has been raised in memory of popular farm shop owner Steve Croot, who ran Croots Farm read more

---

Derbyshire nurses up for prestigious award A team of nurses who introduced drive-through mass vaccination clinics for school-aged children during the pandemic has been shortlisted f read more

---

Three men arrested after parts of a gun were found in South Normanton street Three men have been arrested after parts of a gun were found in a South Normanton street. read more

---

Amber Valley Borough Council's Garden Waste Collection Service Restarting The Councils garden waste collection service will be re-starting from Monday 27th September. read more

---
The Amber Valley Info Noticeboard
Read Some Of The Latest Posts On Our Noticeboard
Old Fire Station, Heanor - Blood Clinic Due to a global shortage of blood tubes we have been asked to cancel all of our clinics until the 17 September 2021. read more

---

Grow Outside CIC New Project Sessions are all based around the 5 ways to wellbeing including be active and could include activities such as: gentle gardening jobs, mindful walking, read more

---

Get searching for those elastic bands in your home and workplace! Great idea by Royal Mail! Royal Mail are encouraging you to post any unwanted elastic bands in their post boxes! T read more

---

Free Sports Activities For Children Who Live In The Ripley Township Ripley Town Council has teamed up with Sporting Communities to bring a week of FREE activities for the younger pe read more

---

Ripley Wool Bombing Is Back Wool Bombs will be on display from Sunday 22nd August to Sunday 12th September 2021. read more

---
---