Derbyshire people go back for second helping of Covid-19 vaccines
Published on Saturday 27 February 2021
People all across Derbyshire are going back for a second helping of Covid-19 vaccine, as the largest vaccination programme in NHS history enters yet another important phase.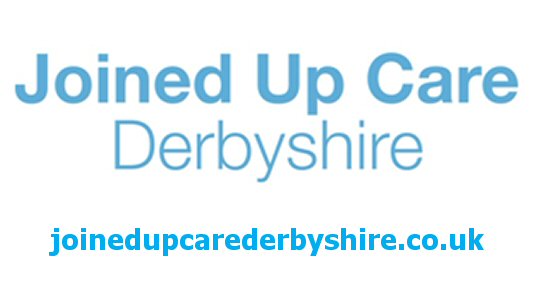 More than quarter of a million people received a first dose in the first 70 days of the programme, providing them with some immunity against the virus, but the second dose provides even greater protection.

Vaccination teams have been preparing carefully for this important stage, with GP-led vaccination sites in particular gearing up to administer second doses as people return to the same place as they had their first dose.

NHS Derby and Derbyshire CCG Executive Medical Director Dr Steve Lloyd, who is the Programme senior responsible officer, stressed the importance of delivering second doses to protect individuals and the wider population: "The second dose of vaccine is critical, as it provides even better protection for longer, and this is key to us all being able to return to a more normal way of life."

"Firstly it makes it much less likely you become seriously ill from Covid-19. Secondly, new research suggests that this increased protection may potentially reduce transmission of the virus to others.

"People should get this second dose; it's potentially life-saving and will help to get us all back to normality."

"GP-led sites and the hospital hubs at Royal Derby Hospital and Chesterfield Royal were the first to begin vaccinating back in December, so they will be leading the way with the second doses as well."

Dr Drew Smith, Clinical Director of the Derby City GP Vaccination Programme, reminded people of the importance of going to the same place for their second dose: "This is a huge, complex vaccination programme and we do ask people to help us make it run as smoothly as possible by getting their second dose wherever they received their first dose.

"We recognise that more sites have opened since we first began this rollout, and others may be more convenient now, but we need the public to help by working with us to make it function as smoothly as possible."

Teams will also once again be heading out to care homes to provide second doses to residents and staff, as well as visiting housebound patients.

Dr Penny Blackwell, a GP at Hannage Brook Medical Centre in the Derbyshire Dales, said these vaccinations away from the vaccination sites did pose challenges: "Our teams, and all those working in the Peaks and Dales, often have to get to some pretty remote places to deliver the vaccines.

"These rural areas really have suffered a lot during the pandemic, with people frightened to go to hospital for fear of Covid-19 and facing hardship ranging from loneliness and depression to delayed treatment for serious illnesses.

"Being able to deliver these second doses is a real privilege as it gets our patients one step closer to returning to their normal lives."

As of February 14, vaccination teams across Joined Up Care Derbyshire had administered more than a quarter of a million doses, 98% of which were first doses.
---
More News From Amber Valley Info
Read Some Of The Latest News Articles From Amber Valley Info
Derbyshire sees rise in drink driving offences since easing of lockdown restrictions There has been an increase in drink driving on the roads of Derbyshire this week, following the read more

---

Anti-social Behaviour in Somercotes Park Police are aware of ongoing issues with anti-social behaviour in Somercotes Park with the most recent incident seeing a van parked in the ar read more

---

Man charged with drug offences and possessing a knife A man has been charged with drug offences and allegedly possessing a knife after a car was stopped at Tibshelf Services. read more

---

Candidates Standing In County Council May Election Announced The names of all the candidates standing in the Derbyshire County Council local elections on 6 May 2021 have been announ read more

---

Retrain, Reskill, Reinvent with DCG This Spring Derby College Group (DCG) has launched a special programme of part time and distance learning study programmes for adults this Spring read more

---
The Amber Valley Info Noticeboard
Read Some Of The Latest Posts On Our Noticeboard
Derbyshire County Council Emergency Temporary Footpath Closure Derbyshire County Council apologises for any inconvenience caused while work takes place. read more

---

Heage Windmill are selling flour again Heage Windmaill have reopened for the sale of flour - why don't you pop by and stock up read more

---

Shipley Woodside Community Garden is now registered on Bug-Life's B-Lines map Shipley Woodside Community Garden is now registered on Bug-Life's B-Lines map - as are Shipley Country read more

---

Delays With Amber Valley Refuse Collections From Amber Valley Borough Council: Please be aware we are currently experiencing some delays with refuse collection services. If your roa read more

---

Latest Vacancies At Derbyshire Constabulary Are you on the lookout for a new challenge or a change in career? Derbyshire Police have the following opportunities in force: read more

---
---