Expressions of interest sought for support with Covid-19 vaccination initiative
Published on Thursday 26 November 2020
The NHS and social care sector in Derby and Derbyshire is seeking to create a pool of people willing to support the health and social care workforce during the coronavirus pandemic.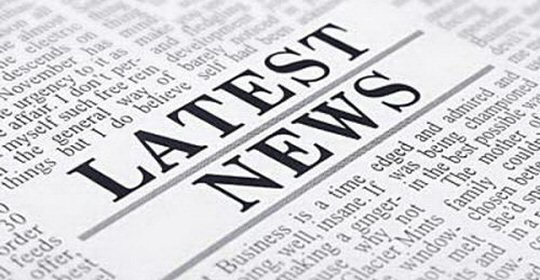 A key priority will be supporting the vaccination of health and care staff, and the wider population, with the newly developed Covid-19 vaccine.

Due to the large numbers of staff and citizens who will be required to receive the vaccine, many staff will need to be re-deployed from existing roles and many more recruited and trained up to support the vaccination programme.

The campaign, called Call to Arms, is being overseen by Joined Up Careers Derbyshire, a partnership of local health and care organisations. Joined Up Careers Derbyshire has quickly set up a small team called the Derbyshire Health and Care People Hub to carry out the programme.

The roles are likely to be operational from December 2020 but all timings are currently subject to change.

Susan Spray, programme lead, Joined Up Careers Derbyshire, said: "This is a chance for people to take part in a crucial aspect of the country's response to the coronavirus pandemic.

"We're looking for expressions of interest in a number of roles such as healthcare assistants, registered professionals, care workers, support workers, administrators, and marshals to help support the vaccination programme.

"The roles would suit people from different backgrounds. It may be that they are a professional seeking to return to practice; a medical/nursing or other healthcare role student seeking a new experience and a paid role; a member of the public looking to help out on a short term basis, possibly following furlough; or a member of health and care staff possibly looking for more hours."

To find out more and register an initial expression of interest in the roles, visit the website: https://joinedupcareers.co.uk/careers/call-arms where there is an online form. Emailed enquiries can be sent to dchst.jucpeoplehub@nhs.net

Personal protective equipment (PPE) and training will be provided. Locations will be across Derby and Derbyshire. There are no guaranteed hours – time required will vary week-to-week depending on demand. Flexibility will be required to work various hours over seven days. Joined Up Careers reserves the right to close vacancies when a sufficient number of applications have been received.
---
More News From Amber Valley Info
Read Some Of The Latest News Articles From Amber Valley Info
How To Contact Derbyshire Police Did you know you can use social media to report non-emergencies to Derbyshire Police? read more

---

PR Boss Bolsters Team To Offer Over 100 Years of Journalistic Expertise An award-winning East Midlands PR Boss has hired an experienced journalist and PR professional, to provide on read more

---

Firefighters step up to further assist COVID response Fire and Rescue Service staff across the country will be providing even more support in the national fight against COVID. read more

---

Calls for frontline officers to be offered the Covid-19 vaccination as a priority and staff Derbyshires Chief Constable and Police Crime Commissioner are calling on the Government t read more

---

Watch the stars come out while you stay in Januarys annual stargazing event at Alvaston Park has been a heavenly highlight for ten years, but in these different times it is going on read more

---
The Amber Valley Info Noticeboard
Read Some Of The Latest Posts On Our Noticeboard
Temporary Road Closure - Pentrich Road, Ripley Derbyshire County Council have advised of a road closure at Pentrich Road, Ripley between its junctions with Wood Lane and Mount Pleas read more

---

Lockdown Advice For Clinically Extremely Vulnerable If you are classed as clinically extremely vulnerable you need to take extra steps to stay safe read more

---

Derbyshire County Councils Community Response Unit Support is available for Derbyshires most vulnerable during the national lockdown. read more

---

Heanor Essentials Market - January 2021 There has been a slight change to our line - up this month on Heanor Market. read more

---

Community directory for families A new online directory has been developed to provide professionals as well as children, young people and their families the ability to search for a read more

---
---