Pye Hill & District Male Voice Choir - FREE Concert at the Dale Club, Jacksdale
Published on Monday 7 January 2019
Pye Hill & District Male Voice Choir Est. 1903
FREE Concert at the Dale Club, Jacksdale, NG16 5HR - Saturday 19 January
2019 at 8.00 p.m.
As a thank you to its hosts, the Pye Hill and District Male Voice Choir will be appearing in concert at its 'home' - the 'Dale Suite', Dale Club, Jacksdale, NG16 5HR, on Saturday 19 January at 8.00 p.m and entry is FREE to the public. Make a date in your diary, come along with and family and friends and enjoy a great evening's entertainment and fun.
Did you know that in the last five years the choir has toured Surrey, Norfolk, Durham, Devon, South Wales and the Isle of Wight? In 2018 the choir hosted the tour of Cwmbran Male Choir raising over £1,600.00 for the Poppy Appeal, visited Chatsworth House, helped celebrate 50 fabulous years on stage of its Musical Director, Linda Darnell and on a number of occasions performed to capacity audiences. The choir is confident again at having a full, varied and exciting concert programme for 2019 and beyond.
During 2018 the choir held a series of public concerts in the locality and further afield, raising money for many charities and good causes and sang with a variety of other choirs. A highlight of the year was its tour to the Isle of Wight for the first time in its 116-year history.
Why not come and join the choir and start a new activity? It could not be easier; it's fun, inexpensive, you will make new friends and put a smile on your face. Whether you are experienced or a non-experienced singer of any age, you will be made equally welcome and given every assistance.
The choir practice at the Dale Club, Jacksdale every Monday evening at 7.30 p.m, other than Bank Holiday weeks. Music, practice CD's, Musical Director, Accompanist and uniform are all provided for a modest price. You have nothing to lose, but a great deal to gain by coming along on a Monday evening and giving it a go!
If you require any further information on joining the choir, concert bookings and arrangements, please ring Malcolm Hill on 07706036946 or 01773 602743, or visit the choirs web site on www.pyehillmvc.co.uk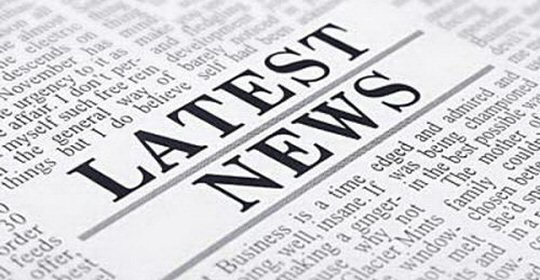 ---
More News From Amber Valley Info
Read Some Of The Latest News Articles From Amber Valley Info
Accessing NHS services during the bank holiday Some NHS services will be closed on Monday, September 19, following the announcement of the Bank Holiday to mark the funeral of Her Ma read more

---

Parents in Derbyshire encouraged to check eligibility for free school meals Derbyshire County Council are encouraging parents of children aged 3 to 18 to check their eligibility for read more

---

14 New Firefighters for Derbyshire Derbyshire Fire & Rescue Service has marked the end of training for 14 new Firefighters who will now begin their careers at fire stations across t read more

---

CCTV images released after man assaulted at Belper bar Images of two men that police officers want to speak to in connection with an assault at a bar in Belper have been released. read more

---

Image released following incident at an Alfreton pub Do you recognise the man in the image? Police Officers would like to speak to him as part of their enquiries following a suspici read more

---
The Amber Valley Info Noticeboard
Read Some Of The Latest Posts On Our Noticeboard
Market Towns - Shop Front Improvement Grant Do you run a business in Alfreton, Ripley, Heanor or Belper? If so, you could be entitled to some support for shop front improvements! read more

---

Administration Assistant Job Vacancy at Ripley Town Council Deadline for applications is 15th August 2022. read more

---

Ripley Town Council Certificate of Merit Award 2022 Do you know someone in the Ripley Township (Ripley, Waingroves, Marehay, Ambergate, Nether Heage, Heage, Bullbridge, Sawmills, St read more

---

Alfreton Male Voice Choir are looking for new members Ever fancied joining a choir, Alfreton Male Voice Choir are looking for new members... read more

---

Ripley St. Johns CE Primary School and Nursery Closed Today School will be closed today (24th June) due to problems with the water supply to site which means no toileting or hand wa read more

---
---