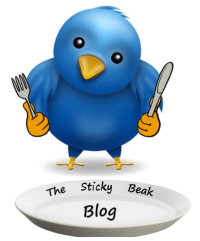 Hello fellow people, let me introduce myself . I am a local Amber Valley bird, who along with her family and friends likes to spread her wings and get her beak sticky sampling food and wine/beer in local restaurants and venues. Hopefully having good times and discovering hidden treasures in our glorious neighbourhood along the way. I'm not particularly snobby about fancy food or surroundings; I just like a place to be clean, friendly, have atmosphere and be able to do a decent job of cooking food if that is their trade.
I would like people to read my opinions and broaden their horizons to go and eat in somewhere different to their usual haunt. If we don't go and support our local businesses then our village/town may well lose a total gem, which would make life a lot duller.
I realise that we all have off days, and the aim of the reviews is not to slate people and nit-pick, so if I encounter something not quite right I won't bang on about it (because it might not be quite to my taste), unless it's something like waiting for an hour for food without being told that there is a wait for example - which I think is fair enough, most people wouldn't be happy with that.
So if you need an idea of somewhere new to try, please read my blog and go and try a new venue. Also, if you have a favourite eatery or watering hole in or around the amber valley, email me and I shall endeavour to pay it a visit.

Visit my blog at www.thestickybeak.co.uk