Paralympian Swimmer Set to Make a Splash at Alfreton Park Community Special School
by Amber Valley Info on Wednesday 17 May 2017


---
Paralympian Swimmer, Charlotte Henshaw will be on hand to formally open Alfreton Park Community Special School's Margaret Clarke Hydrotherapy Pool. The pool, which was completed earlier this year, is a vitally important facility for the students. Alfreton Park Community Special School is a small school for children and young people who have moderate to severe learning and physical disabilities. Some of the children have life limiting illnesses and the time they spend at school is precious. The pool is used for physio sessions, sensory relaxation and most of all it provides the students with the ability to move freely in the water and to have fun.
Fundraising for the facility began in 2011 and was the brain child of then Pool Manager, Margaret Clarke. Margaret worked at the schools old pool for over twenty years, helping hundreds of young people with disabilities to enjoy the water. Margaret and her team raised an amazing £57,889l over 4 years of tireless fundraising. This money was used to purchase the pools sensory equipment and handrail.
After two decades of working at the school Margaret decided to hang up her swimming costume. Unbeknownst to her, the Head and the Governors had decided to name the pool after Margaret in recognition for her dedication. On her final day at the school, Margaret unveiled the sign and was flabbergasted to find her name above the entrance.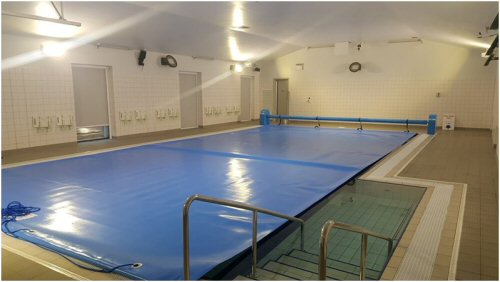 The pool build was funded by Derbyshire County Council and built by Henry Bros using many local contractors.
Headteacher, Cheryl Smart is thrilled with the pool saying; 'The new pool is absolutely amazing. You just need to see the smiles on our children's faces to understand how important it is to them. We have the pool because of the generosity of many local business and individuals who have donated to our campaign. This pool opening ceremony will give us the opportunity to thank these fabulous people and to enable them see for themselves the difference they've made to the lives of the children.'
The school will be holding a reception for invited guests on Tuesday 23rd May which will be followed by a ribbon cutting ceremony with local Paralympian Swimmer, Charlotte Henshaw.