Visitors urged by Derbyshire County Council to take their litter home
Published on Friday 29 May 2020
Visitors to Derbyshire County Council's countryside sites and parks are being urged to take litter home with them.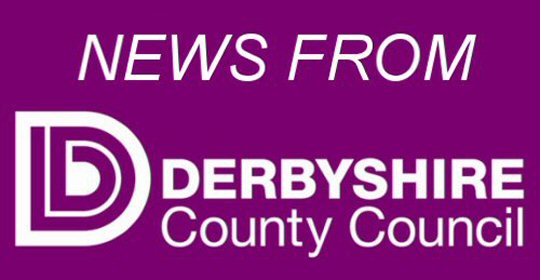 This message comes following a significant increase in the amount of litter left at countryside sites and parks over the bank holiday weekend, which has been higher than normal busy periods.
The council is also reminding residents that barbecues across all its sites are not permitted particularly during periods of warm weather where there is an increased risk of fire.
Derbyshire County Council Cabinet Member for Highways, Transport and Infrastructure Councillor Simon Spencer said:
"It is vitally important that visitors use our sites responsibly and take their litter home with them. Regrettably littering has increased since lockdown restrictions have been eased with our staff spending considerable time picking up litter left by visitors.
"This impacts upon staffs' ability to support visitors and deal with other issues such as essential site duties and responding to reports of lost children.
"Barbecues are not permitted at any of our sites and we'd like to remind residents that you should only spend time in our parks with your household or one other person outside your household whilst maintaining social distancing rules.
"We're disappointed to report a number of unauthorised gatherings, this puts people at risk and does not help prevent the spread of coronavirus.
"We'd like to thank visitors who are social distancing, making good use of the space available and using our sites responsibly. It is important everyone takes extra care and this includes limiting your use of narrow trails and towpaths that impact the two metre guidance."
Visitors are also being reminded to not use council sites if car parks are full and are being warned against unauthorised parking.
Councillor Spencer added: "Visitors should pay attention to signage around our sites including signs that indicate our car park is full. Ignoring these signs causes congestion for other park users and in some instances puts other people in danger."
For more information on Derbyshire County Council countryside sites and parks visit www.derbyshire.gov.uk/countrysidesites
---
More News From Amber Valley Info
Read Some Of The Latest News Articles From Amber Valley Info
Dispersal order in place after Ripley disorder A dispersal order has been put in place in Ripley town centre after disorder in the town last night (Friday 10 July). read more

---

Driver behind wheel at Kirk Hallam Community Hall crash pleads guilty A 38-year-old Long Eaton man has pleaded guilty to two counts of causing serious injury by dangerous driving an read more

---

Open culture at Derbyshire NHS trust is one of the best in England, independent finding Derbyshire Community Health Services NHS Foundation Trust has been ranked in the top 10 NHS o read more

---

CCG Annual Report Published NHS Derby and Derbyshire Clinical Commissioning Group has published its first Annual Report and Accounts. read more

---

Mobile speed camera locations in Derbyshire until the 22nd July Derbyshire Casualty Reduction Enforcement Support Team (C.R.E.S.T) will be carrying out mobile safety camera enforcem read more

---
The Amber Valley Info Noticeboard
Read Some Of The Latest Posts On Our Noticeboard
Check Waiting Times Before You Visit Recycling Centre If heading to your local household waste recycling centre, you can check current waiting times here read more

---

Derbyshire Unemployed Workers' Centres (DUWC) Reopens In Alfreton Have you lost your job? Struggling to pay rent or council tax? Need help filling in forms? DUWC ARE HERE TO HELP. read more

---

New Shop Opening In Heanor Today Behind the Seams is a new haberdashery shop opening tomorrow on Derby Road, Heanor read more

---

A website to help the people of Derbyshire to Live Life Better Whether you want to feel fitter, lose weight or quit smoking here's a website to help the people of Derbyshire to Live read more

---

Emergency Road Closure A609 High Street, Belper. Please find details of the emergency road closure for A609 High Street, Belper. read more

---
---