Derbyshire PCC speaks out in support of force
Published on Wednesday 1 April 2020
Derbyshire Police and Crime Commissioner Hardyal Dhindsa has spoken out in support of Derbyshire Police and its Chief Constable Peter Goodman.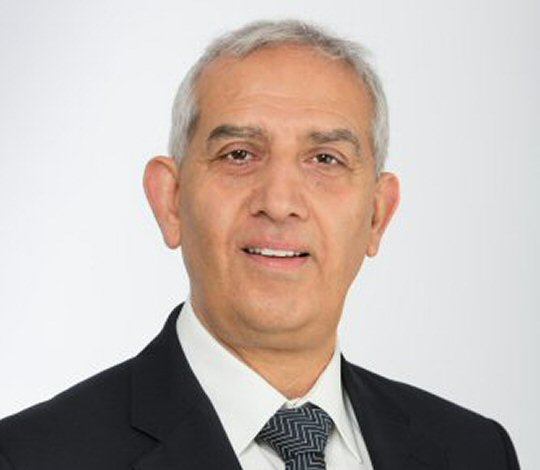 He said: "Everyone, and I mean everyone, has a role to play in helping to stop the spread of this virus, whether it is out on the frontline or simply following the Government's advice to stay at home unless it's essential.
"Derbyshire Constabulary, like public service workers up and down the country, is working flat out to keep people safe. This isn't a practice run, it's real and it's happening now. I believe that the actions of Derbyshire Police were, and remain, reasonable. The public are in agreement if the numerous supportive emails and calls to my office and me personally are anything to go by.
"This talk of a 'police state' is absolute nonsense. The Chief Constable and I fervently believe in policing by consent, and to do that, people need to know what is expected of them. For example, they are not expected to congregate in beauty spots and they have been made aware of that.
"That's why the Drone was used to watch out for any large numbers of people at key areas; it's quicker and less resource intensive than sending a patrol car to cover vast areas of countryside. Derbyshire is a national beauty spot and the force was aware from the calls flooding into the control room that cars and people were flocking to those remote areas.
"While it's easy to understand why people wanted to go to these beautiful parts of our county, it is not essential. Not now. It is risking lives. If the police did nothing there would rightly be outcry of another kind.
"Furthermore, let's be realistic, if any of those people travelling to isolated parts of the county got into trouble, had an accident, got lost or fell ill, other people, currently working to fight the virus, would be expected to go to their aid. Quite simply, no-one should risk that.
"I thank, wholeheartedly, the vast majority of people who are heeding the lockdown, but there remains a small minority who believe it doesn't affect them. My message to them is 'stay home' follow the rules and protect yourselves, your families and by doing that, everyone else.
"We are living in unprecedented times and the police are finding their way through this in a bid to protect us and stop the spread of Coronavirus. They are working incredibly hard in the most challenging of circumstances and deserve our support.
"If the recent furore has deterred people from brazenly ignoring the Government's advice and instructions, then frankly that's a good thing. It will help to save lives.
"All the emergency and public service workers deserve our admiration and thanks. I for one am simply grateful that they are continuing to do their job to try and keep us safe."
---
More News From Amber Valley Info
Read Some Of The Latest News Articles From Amber Valley Info
Police Officers investigate fire at mobile phone mast in Breadsall Police are investigating a fire at a phone mast in Breadsall and are appealing for witnesses to come forward. read more

---

Police Appeal to trace the family of a man who fell ill at a shop in Alfreton Police are appealing for information to try to trace the family of a man who fell ill in Alfreton yeste read more

---

Increased concern for missing 16-year-old girl The family of a teenage girl who has been missing for 11 days have asked the public for help to find her. read more

---

Central England Co-op returning store opening hours to normal based on customer feedback Central England Co-op is today announcing that opening hours at its stores are returning to read more

---

Surface dressing to take place on roads around Derbyshire Derbyshire County Council is to surface dress 16 miles of roads starting on 1 June and will take around eight weeks to comp read more

---
The Amber Valley Info Noticeboard
Read Some Of The Latest Posts On Our Noticeboard
Free parking to local NHS staff and volunteers Amber Valley Borough Council are offering free parking to local NHS staff and volunteers, in all of our pay and display car parks. read more

---

Codnor Castle Heritage Trust - Partial Collapse Of Outbuildings Since lockdown has been in place there has been massively increased footfall at Codnor Castle. read more

---

Cervical screening - Scam Alert Derbyshire Trading standards team is warning that some women are being contacted by a text message claiming to be from the call and recall service sa read more

---

New Mayor of Heanor & Loscoe Town Council Elected At the Town Council Meeting held on Thursday 7 May 2020, Councillor Kieran Hill was duly elected as the new Mayor of Heanor & Losco read more

---

Heanor Local History Society - Download A Free VE DAY 75 Newsletter To celebrate the 75th anniversary of the end of fighting in the European theatre of World War II, the Local Histo read more

---
---