Amber Valley seeks potential sites for new development
Published on Friday 14 February 2020
As part of its commitment to preparing a new Local Plan for Amber Valley, the borough council has recently issued a 'call for sites'.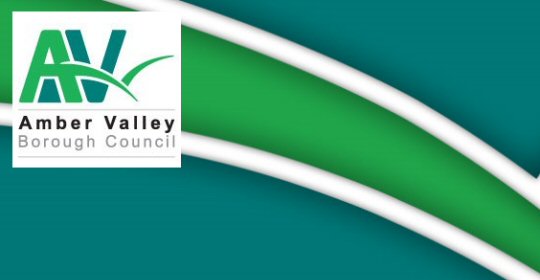 The'call for sites' provides an opportunity for landowners, developers and other interested parties to identify potential sites for new housing and economic development. This will help the borough council to identify sufficient land to meet identified need, whilst at the same time ensuring that land can be readily brought forward for development, including to demonstrate a five-year supply of deliverable housing sites.
All potential sites submitted through the 'call for sites' process will be subject to a detailed assessment in relation to their suitability, availability and deliverability, taking into account potential constraints to development.
The potential sites and assessments will then be included within a Strategic Housing and Economic Land Availability Assessment (SHELAA) for Amber Valley. This will be an important source of evidence to inform policies and proposals in the new Local Plan.
However, it should be emphasised that the inclusion of any site in the SHELAA will not imply that the site would be allocated in the Local Plan, or that planning permission will be granted for development.
For further information and access to the site suggestion form and guidance notes please visit the council's website www.ambervalley.gov.uk/callforsites.
---
More News From Amber Valley Info
Read Some Of The Latest News Articles From Amber Valley Info
Support Widens For Butterfly Appeal Recycling Programme A mobile phones recycling initiative has been further expanded to help a local charity help more young people and families af read more

---

Guinness resident explores loneliness and isolation through photography Since the easing of lockdown due to Covid 19, Tony Fisher a resident at Riddings, one of Guinness Care's In read more

---

Mayor's draw for Air Ambulance A long-awaited raffle is set to help keep air ambulances in the skies and saving lives. read more

---

Amber Valley Borough Council hands out £1.3m in business support grants Crich Tramway Village was one of around 200 Amber Valley businesses and charities that have been suppor read more

---

The Latest Craze Leads To Teenagers Getting Stuck In Baby Swings Firefighters are asking young people to act responsibly and consider the consequences of trying to get into baby swi read more

---
The Amber Valley Info Noticeboard
Read Some Of The Latest Posts On Our Noticeboard
Temporary Road Closure - Green Lane, Belper Derbyshire County Council have advised of a road close at Green Lane, Belper between its junctions with Albert Street and Church Lane. read more

---

Temporary Road Closure - Holly Lane, Ambergate Derbyshire County Council have advised of a road close at Holly Lane, Ambergate between its junction with A6 Derby Road and a point 19 read more

---

Temporary Road Closure - High Holborn Road, Codnor Derbyshire County Council have advised of a road close at High Holborn Road, Codnor from 3rd August 2020 to 9th August 2020 (08:00 read more

---

Temporary Road Closure - Chevin Road, Blackbrook Derbyshire County Council have advised of a road close at Chevin Road, Blackbrook from 3rd August 2020 to 14th August 2020. read more

---

Sleetmoor United - Under 9s Girls Football Team Sleetmoor United have a new Under 9s Girls Football Team (that is girls who will be in school years 3 and 4 in September. Do you want read more

---
---