Amber Valley Borough Council Cabinet to consider tree planting project
Published on Friday 29 November 2019
Around 16 hectares of new forest could be planted in Amber Valley after local people reacted favourably to the borough council's Forest for the Future proposals.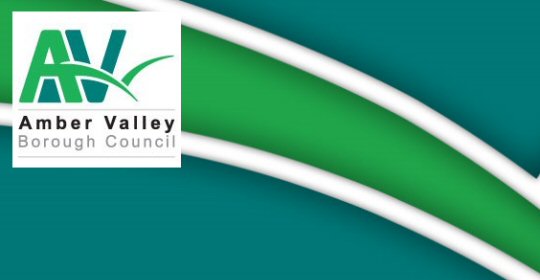 When the council's cabinet meets on 4 December it will consider approving the following sites for new tree planting.
Bonnington Drive, Somercotes
Crays Hill Park, Swanwick
Highfield Plantation, Alfreton
Riddings Park
Bargate Recreation Ground, Belper
Ecclesbourne Meadow, Duffield
Snowberry Ave, Belper
Aldreds Lane, Langley Mill
Charles Hill Playing Field, Loscoe
High Holborn Road, Codnor
Land at Lee Lane, Langley Mill
Hammersmith Recreation Ground, Ripley
Sir Barnes Wallis Recreation Ground, Ripley
Street Lane Recreation Ground, Denby
Waingroves Recreation Ground

In July, the council declared a climate emergency which recognises the need to make the authority carbon-neutral by 2030, to assist in preventing catastrophic climate change. Tree planting is widely recognised as an effective means of carbon capture to mitigate existing carbon emissions.
An online public consultation on the tree planting proposals took place from 27 September to 25 October. Of the 44 responses received 42 (or 95%) supported the proposal, with many comments received that people would like to see even more tree planting in the future.
It is estimated that there are approximately 23,500 young people aged below 18, living in Amber Valley. As the future beneficiaries of the tree planting it has also been proposed that the council establishes a target to plant one new tree for every young person, in establishing the Forest for the Future.
---
More News From Amber Valley Info
Read Some Of The Latest News Articles From Amber Valley Info
The NHS Test and Trace service launches today The NHS Test and Trace service launches tomorrow. Here's how YOU can play a part in controlling the virus read more

---

Robertson Safely Completes Derbyshire Dementia Care Home During Covid-19 Crisis One of the countrys leading infrastructure and construction firms announced the completion of a much- read more

---

Co-op customers now offered choice of whether or not to have a receipt Central England Co-op has yesterday announced that customers will be asked if they would like a receipt with t read more

---

Apprentice countryside warden vacancy with Derbyshire County Council Derbyshire County Council are looking for an Apprentice Warden within the Economy, Transport and Environment dep read more

---

Regional Recognition For Safe and Sound Derbyshire's specialist child exploitation charity Safe and Sound has been shortlisted for two regional awards in recognition of its achievem read more

---
The Amber Valley Info Noticeboard
Read Some Of The Latest Posts On Our Noticeboard
Free parking to local NHS staff and volunteers Amber Valley Borough Council are offering free parking to local NHS staff and volunteers, in all of our pay and display car parks. read more

---

Codnor Castle Heritage Trust - Partial Collapse Of Outbuildings Since lockdown has been in place there has been massively increased footfall at Codnor Castle. read more

---

Cervical screening - Scam Alert Derbyshire Trading standards team is warning that some women are being contacted by a text message claiming to be from the call and recall service sa read more

---

New Mayor of Heanor & Loscoe Town Council Elected At the Town Council Meeting held on Thursday 7 May 2020, Councillor Kieran Hill was duly elected as the new Mayor of Heanor & Losco read more

---

Heanor Local History Society - Download A Free VE DAY 75 Newsletter To celebrate the 75th anniversary of the end of fighting in the European theatre of World War II, the Local Histo read more

---
---