Appeal after man is allegedly assaulted in Heanor
Published on Wednesday 9 October 2019
Police are appealing for information after a man was allegedly assaulted in Heanor.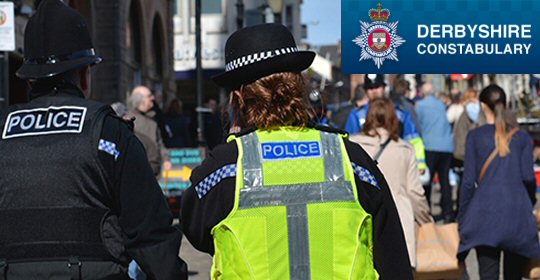 The 37 year old reported being punched and kicked to the ground on Wilmot Street, near to the Cosy flats building and the bus stop, at around 10.45pm on Sunday 29 September.
He suffered bruising and cuts to the face and was taken to hospital for treatment.
We would particularly like to trace a group of people, which we believe to be teenagers, aged around 14-16 years, who had gathered in a group on the street around the time of the incident.
If you saw the incident, and have not yet spoken to us, or have any information which you think may help with our inquiries, please get in touch get in touch using one of the following non-emergency contact methods.
Please quote the reference number 19*519235 and name of the officer in the case, PC Mark Wright, if your call is in relation to these incidents.
You can also call Crimestoppers anonymously on 0800 555 111.
---
More News From Amber Valley Info
Read Some Of The Latest News Articles From Amber Valley Info
Defibrillator Sites Around Heanor & Loscoe Heanor and Loscoe Town Council would like to remind you there are emergency Defibrillators available for public use, which are located at read more

---

Amber Valley Borough Council joins calls for Rolls Royce to reconsider job cuts The growing calls for Rolls Royce to reconsider the huge job cuts announced this week, have been join read more

---

Witness Appeal After Collision Involving Motorcycle and Car Near Matlock Police are appealing for witnesses after a collision Monday (Monday, 25 May) involving a car and motorbike i read more

---

Central England Co-op launches call and collect service to help Members access food and essentials Central England Co-op has announced the launch of a new call and collect service f read more

---

Police Officers investigate fire at mobile phone mast in Breadsall Police are investigating a fire at a phone mast in Breadsall and are appealing for witnesses to come forward. read more

---
The Amber Valley Info Noticeboard
Read Some Of The Latest Posts On Our Noticeboard
Free parking to local NHS staff and volunteers Amber Valley Borough Council are offering free parking to local NHS staff and volunteers, in all of our pay and display car parks. read more

---

Codnor Castle Heritage Trust - Partial Collapse Of Outbuildings Since lockdown has been in place there has been massively increased footfall at Codnor Castle. read more

---

Cervical screening - Scam Alert Derbyshire Trading standards team is warning that some women are being contacted by a text message claiming to be from the call and recall service sa read more

---

New Mayor of Heanor & Loscoe Town Council Elected At the Town Council Meeting held on Thursday 7 May 2020, Councillor Kieran Hill was duly elected as the new Mayor of Heanor & Losco read more

---

Heanor Local History Society - Download A Free VE DAY 75 Newsletter To celebrate the 75th anniversary of the end of fighting in the European theatre of World War II, the Local Histo read more

---
---