Alfreton Swimtag technology pilot extended to Ripley & Heanor
Published on Friday 13 December 2013
Following the successful introduction of SWIMTAG in Alfreton, funded by SportEngland, DC Leisure will soon be expanding the scheme to members of their other two Amber Valley centres in Ripley and the William Gregg VC Leisure Centre in Heanor.
Not heard of SWIMTAG? It's simple - swipe your membership card at the SWIMTAG docking station in reception and pick up your wristband.


It is lightweight and robust and there are no buttons or displays so it's easy to use. Battery powered transmitters installed around the pool detect and record your freestyle, backstroke, breast stroke and butterfly lengths. The data is uploaded to your own personal SWIMTAG online account when you return the wristband.
Andrew Burrows, an Alfreton Leisure Centre member, is a big fan of Swimtag. He says: "I think the SWIMTAG system is a superb motivator. I've sent the link of my current challenge - the Straits of Gibraltar - to family, friends and work colleagues so they can see how I am getting on and hopefully give me encouragement."

"I was absolutely whacked when I got home last night after swimming but the email saying I had done a personal best cheered me up no end. I am very grateful that SWIMAG is included with an Alftreton swim membership."
Chris Bexton, Contract Marketing Manager from DC Leisure says: "You can monitor your calories, distance, time, strokes and much more. You can see whether you've burnt off all of your Christmas dinner with its calorie counter."
"Apps like Strava have proved hugely popular with cyclists and runners. We think this will prove equally popular with swimmers because you can even challenge yourself against friends and other pool users and engage with other SWIMTAG users in the online communities on Twitter or Facebook."
Peter Sharkey, Alfreton Leisure Centre Manager, says: "I encourage all my members to have a go with SWIMTAG. It's a great motivational tool that helps you to record and track your swims. It's really easy to use.

"There are some great swim programmes and challenges if you want to improve your performance or push yourself a little further but otherwise it's a great way to simply log the distances you complete on your regular swim."
Use of SwimTag within DC Leisure's centres is complimentary with all memberships. Call to ask for an Aquatic Advisor to help you get started with SWIMTAG or visit Reception to find out more. For more information check out www.SwimTag.co.uk



Watch SWIMTAG in action on Alfreton Leisure Centre's Youtube channel

Thanks to Active Derbyshire for this article, original article at
http://www.activederbyshire.co.uk/news_2013_12_10_Swimtag_AmberValley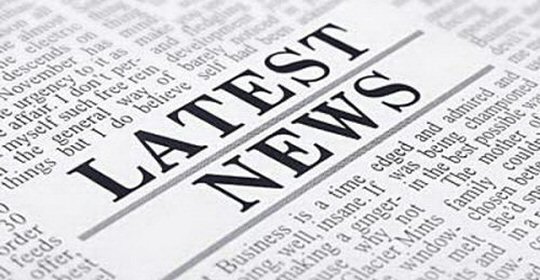 ---
More News From Amber Valley Info
Read Some Of The Latest News Articles From Amber Valley Info
Further funding to boost Derbyshire's rural connectivity Some of the most rural parts of Derbyshire are to get a helping hand from Derbyshire County Council in accessing high speed read more

---

Heanor Residents Urged To Stay Alert Following Coronavirus Spike Derbyshires Director of Public Health is calling on residents in Heanor and the surrounding area to stay alert after read more

---

Ripley Christmas Light Switch On Cancelled It is with deep regret that Ripley Town Council will not be holding the traditional Christmas Light Switch On event and the Christmas Mark read more

---

Coronavirus Act powers used to prevent festival in Riddings A Vegan Camp Out festival planning to bring 1,000 people to the village of Riddings has been served a prohibition notice. read more

---

Man jailed for assaulting police officer A man who assaulted a police officer and ripped her radio from her uniform so she could not call for back-up has been jailed. read more

---
The Amber Valley Info Noticeboard
Read Some Of The Latest Posts On Our Noticeboard
Temporary Road Closure - Brackenfield Lane Wessington Derbyshire County Council have advised of a road closure at Brackenfield Lane Wessington between a point 180 metres north of it read more

---

Prince's Trust start their next Team Programme Prince's Trust start their next Team Programme for 16-25 year olds on 28th September. read more

---

Ripley and Alfreton Tennis Club are Calling all juniors from 4 years to 18 Calling all juniors from 4 years to 18 who would to try tennis at our Club. They are just starting our Aut read more

---

Temporary Road Closure - Jacksons Lane, Heage Derbyshire County Council have advised of a road closure at Jacksons Lane, Heage between its junction with B6013 New Road and a point 1 read more

---

Temporary Road Closure - B6374 Heage Road, Ripley Derbyshire County Council have advised of a road closeure at B6374 Heage Road, Ripley between its junction with Derwent Business Pa read more

---
---