New Season at Crich Tramway Village
Published on Monday 4 March 2019
Crich Tramway Village, home to the National Tramway Museum re-opens after winter maintenance on Saturday 16th March 2019.
This year there is a new permanent exhibition in the Great Exhibition Hall, The Creative Genius of Michael Holroyd Smith, funded by an AIM Biffa Award History Makers grant. It explores the life and work of this 'History Maker' through hands on exhibits, digital interactive and previously unseen items from the archive. Holroyd Smith was a pioneering inventor of the late 19th and early 20th century who changed the course of tramway history in the UK and had far reaching influence in the engineering world.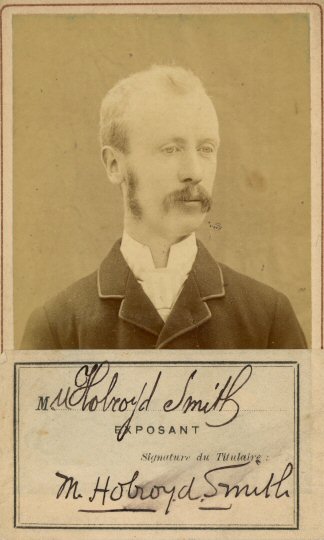 In addition, there are two new temporary exhibitions in the Assembly Rooms, one of which is in partnership with FORMAT /QUAD Derby. FOREVER // NOW is the theme for FORMAT 19 International festival featuring contemporary and archival photography. FORMAT19 shows how photography is evolving and moving ever forward, while keeping a curatorial eye on its past and how it is being constantly reinterpreted. Crich Tramway Village will host a selection of work from 'Quinn' by photographer / artist Lottie Davies, curated by W M Hunt and will run from 16th March – 9th June 2019 (funded by Museum Development East Midlands).
Following this, The Mobile Post Box – Mail by Tram will run from 21st June 2019 to November 2020. This exhibition reveals how, in the early 20th century, tramcars became mobile post boxes, carrying and delivering letters and parcels. Visitors can also discover how tramcars have been represented on postage stamps through the years and have a go at designing tram-themed stamps.
Vintage trams will run daily until Sunday 3rd November from 10am each day and there are new developments on the Woodland Walk and Sculpture Trail, including a new bird hide.
At the Woodland Walk tram stop at Wakebridge, the buildings have been renovated, and visitors can explore the fully interpreted audio and interactive mining display, improvements which have been funded by the Heritage Lottery Fund, now the National Lottery Heritage Fund.
There is a programme of special events for the 2019 season. For more information, please visit: www.tramway.co.uk
---
More News From Amber Valley Info
Read Some Of The Latest News Articles From Amber Valley Info
South Wingfield Neighbourhood Plan South Wingfield Parish Council is consulting on its draft Neighbourhood Plan. The consultation period runs from Wednesday 1 July 2020 read more

---

Flytipping At Smalley Mill Road, Horsley This is the second fly tip at Smalley Mill Road, Horsley, in as many weeks the first fly-tip contained asbestos. read more

---

PCC welcomes next stage of review into drugs misuse in the UK Derbyshire Police and Crime Commissioner Hardyal Dhindsa today welcomed the latest phase of a national review into the read more

---

More Foster Carers Needed In Derbyshire An appeal for more foster carers has been made by Derbyshire County Council as lockdown measures start to ease. read more

---

County Libraries To Roll Out Re-Opening With Safety A Priority Some libraries across Derbyshire are to begin re-opening from next week with several temporary changes in place to kee read more

---
The Amber Valley Info Noticeboard
Read Some Of The Latest Posts On Our Noticeboard
New Shop Opening In Heanor Today Behind the Seams is a new haberdashery shop opening tomorrow on Derby Road, Heanor read more

---

A website to help the people of Derbyshire to Live Life Better Whether you want to feel fitter, lose weight or quit smoking here's a website to help the people of Derbyshire to Live read more

---

Emergency Road Closure A609 High Street, Belper. Please find details of the emergency road closure for A609 High Street, Belper. read more

---

Announcements - Waingroves Show Cancelled The Waingroves Show for 2020 has been cancelled, please see the attached statement from the organisers. read more

---

Face coverings to become mandatory on public transport From 15 June, face coverings will be required while using public transport in England. read more

---
---