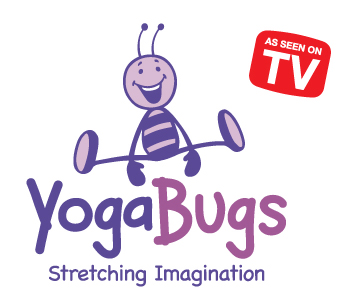 Childrens Yoga Derbyshire Ltd
Yoga inspired exercise for children
Categories: Fitness Classes
Flat 2
BridgeFarm, Bridgefoot
Belper
Derbyshire
DE56 2UA


MiniBugs from walking to 2 years ~ MightyBugs 2- 3 1/2 years ~ MegaBugs 3-5 & 5-7 years classes bring stories to life through specially developed moves inspired by yoga. Yoga'd Up 7 - 12 years classes are structured to appeal to an age group who want to be physically challenged, mentally stimulated and entertained. Combining fun with exercise, children go on wild adventures where they may roar like a lion, fly like a bird or blast into outer space!
Fully Inclusive
All children can do YogaBugs to their own ability. Children don't need to be fast, have good hand to eye co-ordination or be physically fit.
Increase Confidence
Children are encouraged to be vocal during a class and express their emotions physically. Through creative visualisation techniques we help children believe they are unique and special.
Improve Concentration
Balancing postures help children to focus their mind and concentration techniques keep the mind in one place instead of letting it wander.
Fun!
There is a big emphasis on children having fun in a YogaBugs class, we take children on wild adventures and encourage them to use their creative imagination.