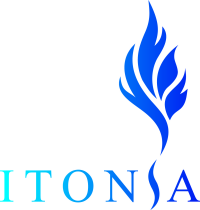 Itonia Hypnotherapy
Hypnotherapy And Stress Management
Categories: Hypnotherapists
Mundy Street
Heanor
Derbyshire
DE75 7EB


Stress Management and/or Clinical Hypnotherapy can make a huge difference in the following main areas:
Irritable bowel syndrome (IBS)
Reducing stress (Stress resilience)
Anxiety & panic attacks
Stop smoking
Low mood
Food attitude (leading to weight loss/healthy eating)
Pain management
Phobias
Public speaking
Confidence

Leaving you feeling great and more in control of your life.
Call now for a FREE consultation 01773 764 272
Itonia Hypnotherapy is owned by Sally Hellewell who is a senior clinician. Sally has been professionally trained, commencing her career as an Occcupational Therapist (for the NHS) and working also as a hypnotherapist and stress management consultant since 2005 (in private practice).
Sally has full professional insurance, is a member of the National Council for Hypnotherapy (NCH) and the General Hypnotherapy Standards Council.