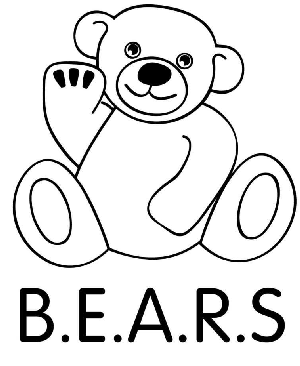 B.E.A.R.S Breastfeeding Support
Volunteer Breastfeeding Peer Supporters
Categories: Support Groups
Breastfeeding Experience, Assistance and Reassuring Support
We are local mums who have breastfed our children and been trained to offer you free support and information. You can contact us by phone or find us on Facebook - search for B.E.A.R.S Breastfeeding Support across Amber Valley and like our page.
Call now to speak to a BEARS volunteer in confidence or to find out about your local breastfeeding group.

BEARS Breastfeeding Support and Information
Where can you find us?
Breastfeeding Groups:
Belper:
Tuesdays 1.30 to 3.00, Belper Children's Centre,
Alder Road, Belper, DE56 1LP
Crich:
2nd and 4th Thursdays, 9.30-11.00am, Glebe Field Centre,
Glebe Field Close, DE4 5EU
Heanor:
Tuesdays 1.00 to 2.00, Heanor Children's Centre,
Roper Avenue, DE75 7BZ
Somercotes:
Thursdays 1.00 to 2.00, Somercotes Children's Centre,
Somercotes Infant School, Victoria Street, DE55 4LY
Ripley:
Mondays 10-10:45am, Salvation Army Hall,
25 Heath Road, DE5 3EN
BEARS volunteers are also at the following Child Health Clinics:
Belper:
2nd and 4th Tuesdays 10.00 to 11.00, Belper Clinic,
Babington Hospital, Derby Road, DE56 1WH

Belper:
1st and 3rd Wednesdays 2.00 to 3.00, Riversdale Medical Centre
Annex Building, Riversdale MC, 59 Bridge Street, DE56 1AX

Crich:
1st and 3rd Thursdays, 9.30-11.00am, Glebe Field Centre
Glebe Field Close, DE4 5EU

Duffield:
2nd Wednesday 2.00 to 3.00, Duffield Children's Centre
21-25 New Zealand Lane, DE56 4BZ.

Kilburn:
4th Monday 2.30 to 3.30, Kilburn Village Hall
Church Street, DE56 0LU

Little Eaton:
1st Tuesday 1.30 to 3.00, Stay, Weigh and Play, Little Eaton Village Hall,
St Peters Park, Little Eaton, Derby DE21 5EA