Mirror Mirror Part 7 of 7
Published on Friday 12 July 2013
Mirror Mirror is spread over seven chapers and a new chapter released every Friday.

This is chapter five, click here to read chapter 1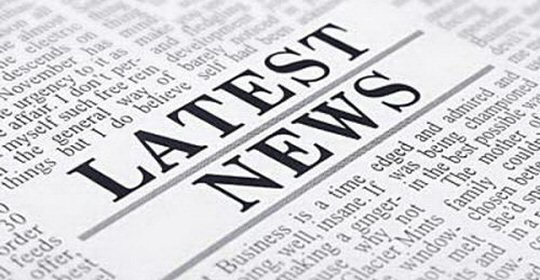 "Mummy! Mummy look at this. Dad says I can't possibly wear anything so hideous tonight. You said it would be alright didn't you?"
Melanie came racing down the stairs and into the lounge, her face red with indignation. Pauline looked slowly around the room and stood in complete silence as she came to terms with events of the past few moments. They had all reeled as the heavy glass object crashed into the far side of the mirror, and she had stepped forwards as the figure of Melanie disappeared backwards in the foggy air generated by the explosion of fragments into the Colmores' lounge. She reached out automatically but the hand of Maria prevented any further movement and the entire scene vanished before her eyes.
Now she was standing in the lounge of her own home all those years ago with her twelve year old daughter before her with arms folded and shoulders hunched in an all too familiar pose. Derek took great delight in winding Melanie up at the drop of a hat, and in this instance it was clearly something to do with the clothes which she proposed to wear after coming back from her friend's house where she had stayed the night.
"Mummy? Mummy, you alright?"
"What, oh yes of course dear, just thinking. Look, tell your father to stop being a fool and get on with whatever he's doing."
"OK!" Now smiling sweetly at gaining what she regarded as a major victory, the little minx skipped away towards the door. She turned at the last moment.
"Oh, excuse my manners. I'm Melanie and she's my mum. 'Bye"
Pauline frowned, curious at her daughter's parting comment to an area just over her own right shoulder. An uneasy feeling crept down her spine and she turned, turned so very slowly that minutes seemed to have passed by the time she came face to face with none other than Maria. A strangled scream died in her throat and she sat down involuntarily in a chair as the smiling figure approached.
"But… you're… I mean you can't… it's…"
"Please calm down Pauline. It is me, I'm here and I'm real"
"But how…? Everyone else…? Where…?"
"Back with their families and in their own times I would imagine. It seems that time has stood still whilst you and I have been away."
"But you're here. I thought you were from years back."
"Nineteen fifty-nine was the year I disappeared."
"So, what are you doing here? How will you get back to your family?"
"I won't" Maria snorted "If you could call it a family."
She went on to explain how her husband had mistreated her throughout the entire length of their marriage, and how his family with whom they lived had treated her as some kind of unpaid servant for the six years that she had lived there. The mirror, for her, had come as a sort of knight in shining armour astride a white steed. The last thing she wished for was a return from whence she had come.
"I think I always knew what would happen if someone did break the curse, and when the opportunity came, I simply held on to your arm. If I am trapped now it is in your time, and believe me it is preferable to mine."
"What will you do? Things have changed an awful lot in the last fifty years."
"If living with my David taught me just one thing, it was the ability to make my way without any help from anyone else. I certainly would not have been given any assistance by his family. They'll have to get along without me. I will be alright."
"Well you certainly can't go out alone until you've become accustomed to how things work now. I insist that you stay with us for the time being. We'll have to replace those clothes of yours though, and you look to be about my size. Come on before anyone sees you."
Suitably attired, Maria joined the rest of the evening's gathering at the housewarming and was soon the centre of attention as a stranger in their midst. Pauline took some time out to try to assimilate what had happened during her apparently brief spell of absence. The mirror was certainly gone and its place above the fire was occupied by a print of Constable's 'The Haywain'. She had seen her Melanie happily married and twelve years older and wondered about the Colmores. Derek broke the spell with a sudden entrance from the patio.
"Ah, there you are. This acquaintance of yours is causing quite a stir outside. Like bees round a jam pot they are, and one or two of our single friends have their eyes on her. Where did you meet her?"
"Hmmm? Oh, I was in an antique shop and we bumped into each other. Seemed to hit it off right away and I asked her over on the off chance. You don't mind do you?"
"Of course not. Look there's a family not arrived just yet, can you keep a look out for them. Denise and Melvyn Hartington's their name" He looked at his watch "Said they'd be here by now."
As Derek left the room Pauline wondered where it was that she had heard of that name before, but try as she may it just wouldn't come to her. She shook her head, dismissed the frown from her face and was making for the kitchen when the front door bell rang. She was halfway down the hall when Melanie beat her to it.
"Hello, I'm Melanie and that's my mum. Have you come to the party?"
Denise Hartington smiled at the greeting and made a play of shaking Melanie's hand. She was followed indoors by her husband Melvyn and their fourteen year old son, Roger.
"I'm awfully sorry we're late, it's all my fault. I insisted on buying an old mirror at a car boot sale and made Melvyn hang it before we came. It took longer than we thought and I was going to cry off but Roger insisted we come. Strange, he's never done that before."
Derek appeared at that point, and greeting their tardy guests, escorted them out into the back garden to join the rest of the company. Pauline stood in stunned silence. Roger Hartington. No, it couldn't be. What did Denise say? She'd bought a mirror at a car boot sale? Surely not, Pauline had seen it destroyed, in pieces on the floor of the Colmores' lounge just before everything vanished. Her attention was caught by Melanie who had remained at her side when Derek and his guests moved away.
"It's alright now mummy."
"What?"
"Oh, nothing." Smiling so sweetly she turned to Roger. "Come on Roger, I'll show you round the place. I've got a feeling we're going to be great friends."
---
More News From Amber Valley Info
Read Some Of The Latest News Articles From Amber Valley Info
Alfreton Town Council grant award At their May meeting, the Town Council was pleased to make a grant of £750.00 to James Simpson who is participating in The DECA an ironman tr read more

---

Dual carriageways in Derbyshire to get annual maintenance and clean Derbyshire County Council are gearing up to carry out their annual roads spring clean. read more

---

Safe and Sound CEO Shortlisted For National Award The CEO of Derbyshires specialist child exploitation charity Safe and Sound, has been named as a finalist in a national awards sche read more

---

Time Stands Still for Police Box at Crich Tramway Village A rare historic police box dating from the 1930s is to be restored at Crich Tramway Village. read more

---

Steps, UB40, Aqua & Cascada Headlining For The Back 2 Festival At Catton Park, Derbyshire The most outrageous trip down memory lane, BACK 2 FESTIVAL is returning for summer 2022, wi read more

---
The Amber Valley Info Noticeboard
Read Some Of The Latest Posts On Our Noticeboard
Ripley St. Johns CE Primary School and Nursery Closed Today School will be closed today (24th June) due to problems with the water supply to site which means no toileting or hand wa read more

---

Tell Healthwatch Derbyshire about how changes at your GP practice have impacted you The way we access our GP Practices has changed over the past few years, with these changes potent read more

---

Amber Valley Borough Council - Job Opportunity AVBC are seeking an enthusiastic, experienced and well-motivated person to join their Landscape Services Operations teams for grounds read more

---

Belper Town Council - Vacancy For Outdoor Team Member Could you be the ideal person or do you know someone to join our fantastic Outdoor Team.... read more

---

Amber Valley CVS (AVCVS) Jon Opportunity Another exciting opportunity working in Amber Valley helping local residents after a spell in hospital, with volunteers in the community read more

---
---