Quit Smoking For Good This Stoptober And See Good Things Happen
Published on Thursday 28 September 2023
Derbyshire smokers are being urged to quit for 28 days and see the difference that it can make.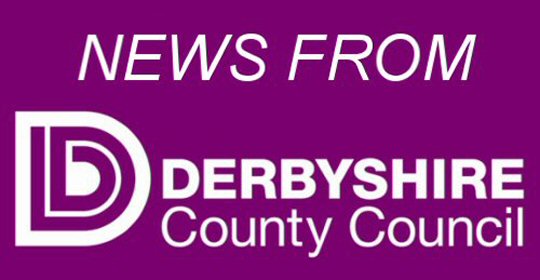 October 1 saw the launch of this year's Stoptober challenge and this year's theme is 'Stop Smoking and Good Things Happen'.

Derbyshire County Council's Cabinet Member for Health and Communities Councillor Carol Hart said: "Smoking remains one of the biggest causes of preventable illness and premature death in Derbyshire.

"If you're thinking of quitting smoking, Stoptober is a great opportunity to sign-up with thousands of other people who are keen to quit."

Research shows that you're three times more likely to quit with your local stop smoking service.

The council's Live Life Better Derbyshire lifestyles service offers free, 12 week stop smoking support for anyone aged 12 and over in Derbyshire.

Derbyshire has seen a reduction in estimated adult smoking from 15.1% in 2017 to 14% in 2022.

However some areas of Derbyshire still have higher than average smoking rates and these include Erewash 18.9%, Bolsover 17.3% and the High Peak 15.9%.

Cllr Hart added: "We're pleased to see that the number of people smoking in Derbyshire continues to decrease but we still have work to do, and we'll continue to support people who want to quit.

"We are working hard in Derbyshire to help reduce the harmful effects of smoking and our Live Life Better Derbyshire's health improvement services offer free help and support to people who want to quit for good."

Live Life Better Derbyshire offers dedicated stop smoking clinics across Derbyshire, a supportive Facebook group and help with nicotine replacement options and stop smoking medications.

The team also provides friendly, non-judgemental support to pregnant women who want to stop smoking.

For more information visit www.livelifebetterderbyshire.org.uk/stopsmoking

Alternatively call 0800 085 2299 or 01629 538200.
---

Article by Derbyshire County Council
---
More News From Amber Valley Info
Read Some Of The Latest News Articles From Amber Valley Info
New Fundraising Manager for Crich Tramway Village Crich Tramway Village, home to the National Tramway Museum, has appointed a new Fundraising Manager. read more

---

Mobile speed camera locations in Derbyshire through December Derbyshire Casualty Reduction Enforcement Support Team (C.R.E.S.T) will be carrying out mobile safety camera enforcement read more

---

Derby events company proves knock-out success in Canada A Derby company that has helped raise over £31m for charity by hosting bucket-list challenges for adventurous people ha read more

---

Developer Set To Make Special Wish For Mission Christmas An East Midlands based house builder, which was named one of the top fundraisers in the East Midlands last year by Mission C read more

---

CCTV released after thousands of pounds of jewellery stolen during burglaries Police Officers are appealing for the publics help after a series of burglaries in Derby, Amber Valley, read more

---
The Amber Valley Info Noticeboard
Read Some Of The Latest Posts On Our Noticeboard
Heage Windmill Update for Visitors - Change to Opening Times Now that the sails and cap have been safely removed from the windmill, work to replace the sheer timbers (and other repa read more

---

Employers! Promote your vacancies at the Amber Valley Recruitment Event Amber Valley Borough Council is working in partnership with the Job Centre, Department for Work and Pensions read more

---

King Charles's Coronation Celebrations And Community Activities Let's Celebrate this Special Occasion Together Riversdale, Ridgeway, Sawmills. read more

---

The Social Hub @ JGFC - Daytime Social Group The Social Hub @ JGFC is a daytime social group for adults with learning disabilities. One of our 3 Hubs is based in the Amber Valley ar read more

---

Derbyshire Time Swap Give time, get time, make a difference read more

---
---