Plans to refurbish three Derbyshire care homes, including one in Swanwick, to be discussed
Published on Friday 4 September 2020
Proposals to carry out major repairs and refurbishment at 3 of Derbyshire County Councils care homes are set to be discussed next week.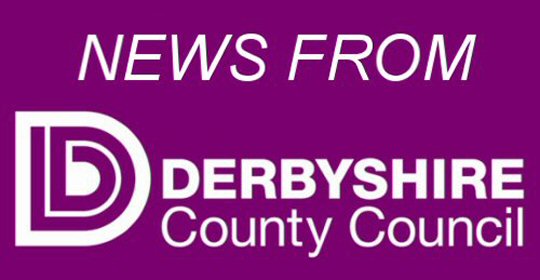 Members of the Derbyshire County Council Cabinet, which meets on 10 September, will be asked to agree to carry out extensive work at:
Briar Close House, Briar Close, Borrowash
New Bassett House, Park Avenue, Shirebrook
Rowthorne Care Home, Rowthorne Avenue, Swanwick
The proposals include a complete re-wire, repairing and bracing the roof, installing new fire alarms and sprinkler systems, replacing heating and lighting systems, and installing WiFi in all three homes.
Residents' bedrooms will be redecorated, all communal bathrooms will be refurbished and offices will be spruced up. The buildings will be redecorated throughout and outside landscaping work will make it easier and safer for residents to get around.
If Cabinet agrees to go ahead, a contractor will be sought and appointed to carry out the work which is expected to cost more than £13 million and take up to 2 years to complete.
The Cabinet Member for Adult Care, Councillor Jean Wharmby said:
"The plan to refurbish these 3 homes follows a public consultation on the future of 10 of our care homes for older people.

"It was vital that we carried out the consultation given the deteriorating state of these older buildings, their urgent need for significant repairs including re-wiring, the potential cost and the disruption to residents that refurbishments could bring about.

"We listened to the public's views and it was agreed by Cabinet on 6 June that we would continue with the refurbishment of the 3 homes but that none of the 7 proposed for closure would do so unless a local care home or alternative provision was available to replace it."
If Cabinet gives the go-ahead, it would be expected that work to each wing of the buildings would be phased, allowing residents to remain living in the homes in line with their wishes and those of their families.
However they would need to relocate to another part of the building while work takes place in their wing. Those who prefer to move out temporarily would be fully supported to do so.
Councillor Wharmby added:
"We are absolutely committed to ensuring our older and vulnerable residents can lead fulfilled, dignified lives in surroundings that are fit for that purpose.

"The proposed work to these homes would not only create lighter, brighter, more modern surroundings but they would also be safer for our residents, their relatives and our staff and increase the energy efficiency of the buildings.

"We realise that many of our care home buildings are old and need extensive maintenance."
All the proposals for our homes for older people are included in our 'Housing and Accommodation for an Ageing Population: A Strategic Vision for Derbyshire 2035' which was approved by Cabinet in October 2018.
Members of our Improvement and Scrutiny Committee – People have been invited to help develop plans and make recommendations to Cabinet on how to meet future accommodation needs for older people across Derbyshire.
---
More News From Amber Valley Info
Read Some Of The Latest News Articles From Amber Valley Info
Councillor John Walker elected as Mayor of Alfreton Councillor John Walker elected as Mayor of Alfreton for the municipal year 2022/23 It is the sixth time he has taken the role of read more

---

Derbyshire Scouts welcome 'Jam Roll' to Great British Car Journey Arrival of Baden Powell's Rolls Royce marks 1st birthday of Ambergate classic car attraction read more

---

Derby buzzing about new Bee Bus Stops With tens of new Bee Bus Stops arriving in the city, it's not just residents getting all abuzz about the Derby's latest green investment projec read more

---

Young people in Derbyshire buzzing to raise awareness on World Bee Day! Young people in Derbyshire have been awarded £5,000 to help protect and raise awareness of the importan read more

---

Protect your loved ones as new tactics used by courier fraudsters unveiled Police are urging carers, family and friends of vulnerable people to be on their guard to help prevent the read more

---
The Amber Valley Info Noticeboard
Read Some Of The Latest Posts On Our Noticeboard
Belper Town Council - Vacancy For Outdoor Team Member Could you be the ideal person or do you know someone to join our fantastic Outdoor Team.... read more

---

Amber Valley CVS (AVCVS) Jon Opportunity Another exciting opportunity working in Amber Valley helping local residents after a spell in hospital, with volunteers in the community read more

---

Volunteers Wanted For The Just Good Friends Club The Just Good Friends Club, which is starting soon in Waingroves, is looking for volunteers to work with team supporting adults with read more

---

Advert Spaces Available On Amber Valley Info We have spaces available on Amber Valley Info for local adverts read more

---

FREE legal advice from Derbyshire Law Centre FREE legal advice for all Derbyshire residents from Derbyshire Law Centre read more

---
---