Short Story From A Local Author - Finders Keepers
Published on Monday 3 December 2012
Local Author Neal James has kindly provided us with one of his short stories based around the Langley Mill area.

Find out more about Neal on his profile page
Now sit back, relax and enjoy the story :)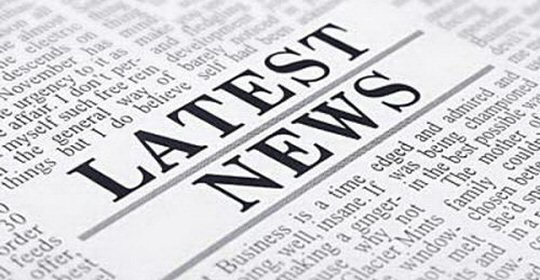 Finders Keepers
At last, back home. The rail journey up from London had been the worst he could ever remember. Stop and start all the way with one delay following another and precious little of anything edible in the buffet car. Three and a half hours to travel 200 miles on what was supposed to be a high speed railway after a business meeting which seemed to go on forever. Never mind, he'd already phoned his wife Jane to tell her of the delay until 7.30pm, and she would be waiting in the car for him. They would soon be off home for supper and a relaxing evening in front of the TV.
James Michael Taylor was not one of life's high flyers, feeling content to be one of the cogs in the corporate machine and happy to draw a monthly salary for a fairly routine set of regular tasks. He and Jane would always have liked a little more in the way of life's comforts, but they were by no means hard up and now that the children were off their hands there was money at the end of the month these days instead of the other way round. At 54, he had 'only' eleven years left to retirement and today was his birthday – Friday 27th October 2006.
He had noticed the weather closing in on his journey north, but the fog had thickened and as he stood watching the train pull out of the station visibility was down to about fifty yards. He looked around him at the now darkened and deserted platform and wondered why he had been the only passenger to alight from the carriage. At first he wondered if he had got off the train at the wrong stop because the station buildings seemed 'wrong' but then again oddly familiar. It wasn't until he approached the exit that he saw the name plate 'Bardon Hill' – definitely the correct place, but equally definitely the wrong surroundings.
A cold uneasy feeling crept through his body as he realised that he was standing on the platform of the station closed by Dr Beeching in 1967 and demolished the following year. No, this couldn't be right, but as the fog started to lift the immediate area became clearer and to his amazement the double glazing warehouse on his right had disappeared to be replaced by the Roxy Cinema which had closed its doors for the final time in 1963. He now knew where he was, the only question remaining was WHEN. He needed to find a shop, and if memory served him right there used to be a newsagent on the corner of North Street and Station Road. He looked at his watch – it was 7.35pm just five minutes after the time he should have been meeting Jane.
There it was, 'Suttons General Store' with the usual crop of advertising boards outside the door. A newspaper would do, along with a fresh pack of cigarettes. The door bell tinkled as he entered and an oldish man whom he assumed to be Mr Sutton senior came through from the back room, smiled and asked if he could be of help. James asked for a paper and twenty Rothmans Filter Tips. The man looked at him as if he was mad.
"What?"
"Twenty Rothmans please"
"We've got Park Drive, Kensitas and Senior Service – take your pick"
James picked the Senior Service, poked around amongst the change in his pocket, selected a couple of ten pence pieces (the equivalent of four shillings then) and passed them over, hoping that the shopkeeper wouldn't spot them through his thick glasses. Mr Sutton picked up the coins and looked at them with a furrowed brow. He glanced back at James.
"What's this?" he asked.
"Pardon?"
"This" he said, holding the coins up in front of James's face.
"Oh, sorry"
"Daft beggar you've given me too much. What price are fags where you come from then?"
He handed back one of the ten pence pieces together with the change from the other one. James mentally heaved a sigh of relief and apologised. Mr Sutton just smiled and slowly shook his head. James looked at the clock at the back of the shop.
"That clock, is it right?"
"It certainly is" Said Sutton taking his own pocket watch from his waistcoat and glancing at it as if in confirmation "I check it every night with the radio"
Still shaken, he left the shop and looked at the top of the newspaper – the date was Friday 27th of May 1949, just 3 years after the final ending of hostilities in World War II. How was he going to get back to 2006? Would Jane be at the station waiting for him and wondering where he had got to after the train departed? Where on Earth was he going to go for help? He had to think clearly and fast. Stafford Street – of course! His grandparents would be living there with his aunts, and it was only a five minute walk away. There was no time to lose, and at least it would give him time to think while he worked out what his next move was going to be.
This would need some care. He could pass himself off as a relative because his dad had told him stories of life at Stafford Street and also at the previous house on Green Lane. His grandfather was regarded locally as something of a 'free thinker' and had bookcases full of literature on what would, in later years, be regarded by some as science fiction. Still, it didn't make him feel any easier as he walked up the path and knocked on the old black and white panelled front door. A stunning blonde woman in her late twenties opened it, and it was all he could do to prevent himself wrapping his arms around her. This was his Aunt Jean and if he had a favourite, she was it.
"I'm sorry to bother you" he said "But could I speak to Joseph Taylor, please?"
He was asked to wait for a moment, and after a brief conversation inside, a man in his late sixties appeared at the door. James had only ever seen photographs of his grandfather before, and it was now rather disconcerting to meet the man face to face. He had an air of dignity about him but life had clearly taken its toll. James explained that he was a relative and that he was trying to trace Michael Taylor, as he had something to give to him. If this conversation had taken place in 2006 the door would probably have been shut in his face, but back in 1949 people were inclined to be more trusting towards strangers after the upheaval of the war and the displacement of large numbers of the civilian population.
He was invited inside and offered refreshments when he explained that he had come all the way from London. The house was exactly as he remembered it as he had been growing up and he felt strangely out of place amongst these familiar and yet strange surroundings. He recognised the old long clock on the wall, except it wasn't so old – the time was 7.55pm. Joseph gave him a slip of paper with an address on it, and told him that Michael had been married for seven years and was living there with his wife, Joan. James heaved a silent sigh of relief as he realised that he had not yet been born – what would have happened if he had bumped into himself he didn't know. He gratefully accepted the cup of tea offered to him and smiled as he saw the piano in the corner, whispering a silent 'hello' to an old friend from future years. Joseph noticed his glance.
"It's a good instrument, do you play?"
"Not for many years, in fact since I was eighteen music hasn't held any attraction for me, but would you mind if I tried?"
"Not at all" said Joseph "There's some music in the stool"
James spent a further half hour reacquainting himself with the Bechstein, and found all the old rhythms coming back to him. He hadn't noticed, but by this time an audience consisting of his grandmother and three aunts had gathered at the doorway, and were listening in rapt silence. Embarrassment forced him to stop, and despite protestations from all in the room, he finished his second cup of tea and prepared to leave. It was now 9.00pm and it would take him half an hour to get to his father's address.
He fended off Joseph's probing questions as to his connection to the family, and thanking him for the hospitality he set out for his father's house. It was a walk of just over a mile, and gave him time to think on the way. The main priority was getting back home in the correct year, but the seeds of a plan were germinating fast in his brain. This was 1949 and he was the possessor of a considerable amount of information not available to anyone in this time; he wondered about the possibility of persuading his dad to gamble.
Michael Taylor had never, to the best of James's knowledge, been a betting man apart from the usual weekly flutter on the football pools. Of course, that was it. James couldn't possibly predict enough draws to enable his dad to hit the jackpot with Littlewoods or any of the other operators, but he did know the names of the FA Cup winning teams from 1950 onwards, and he was sure that he could remember the winners of the Grand National from about the early sixties – including Foinavon, the outsider which came in at 100-1 in 1967.
He stopped at the top of Dunsfield Hill and sat down on the bench there under a street lamp. Taking a piece of paper out of his wallet and the pen from his top pocket, he wrote the information down, ready to hand over to his father. Now for another creepy encounter – he walked across the recreation ground which linked Dunsfield to the Goodman Estate where his parents lived. Once more he knocked at a very familiar door and it was opened by his dad. James explained that he had travelled from London and had some important information which he must never be divulged to anyone else. They went into the back parlour where the list was produced and instructions given for its use. Michael, unlike his father, was suspicious and asked what the catch was.
"No catch, just keep it secret and put any winnings into a building society. Keep the book somewhere safe, like under a loose board on the stairs, and don't tell anyone where it is."
Michael looked at him with a furrowed brow, but took the piece of paper and after giving it a cursory glance put it in his pocket. Well, only time would tell now, and he really must be going. He made his excuses, saying that he had a train to catch and left. At the bottom of the street he turned around for one more look, and saw his dad standing under the street lamp at the bottom of the front garden watching him – it was now 10.00pm. Moments later he was through the jitty and on to the recreation ground once more. Hurrying back down Dunsfield Hill he made his way back to the station only to find it closed for the night.
He had reasoned that as the station had 'brought' him to 1949, maybe catching a train there would take him back to 2006. It seemed the only chance he would have, but there was still the need for somewhere to sleep for the night and he remembered the Midland Hotel near the canal basin. He would have enough for the train fare from the change given to him at Suttons, but had no other funds about his person. He decided to face that problem when it arose. The place was cheap and cheerful and he could get a meal – it seemed ages since he had eaten. He explained to the manager about his financial embarrassment and the man decided that James's watch would suffice as full payment – people were still inclined to barter in those days when money was in short supply. The accommodation was comfortable and shortly after dinner he retired to bed and was sound asleep. A knock at the door the following morning confirmed that it had not all been a dream and he descended to a full breakfast, the size of which he had not seen for many a year.
The station master was just arriving as he approached the ticket office and James accepted the offer of a cup of tea while he waited for the early morning train. Getting into the first carriage he allowed himself the luxury of one last look (he hoped) at the long gone station buildings. He decided to get off at the next stop and simply travel back down the line, but looking out of the window he noticed that a dense fog had started to form and the sky had become very dark. The train halted at the next stop, and as with last time he was the only passenger to depart. It wasn't until the carriages had cleared the platform that James recognised where he was – back at the modern station at 7.35pm and presumably in 2006. He stood for a moment as the fog cleared and he was shaken from his reverie by the hooting of a car horn. Turning around he was relieved to see Jane waving at him from the car park, a big smile on her face.
He tried to explain to her what had happened, and asked if she had been worried that he hadn't been on the platform the previous day. She gave him the kind of look to which he had become accustomed over the last 24 hours and asked him what day he thought it was. There had been no loss in time whilst he had 'been' in 1949 and to all intents and purposes nothing unusual had happened. Nevertheless when he saw an entry in the properties section of the local paper some weeks later, his interest resurfaced.
His parents' old home on the Goodman Estate was up for sale. They had died a few years earlier and the council had sold the property to a private purchaser. This person had now moved on, leaving the house vacant and in the hands of a local estate agent. A telephone call got him the keys to the house and an uninterrupted viewing. This was his chance to see if his dad had carried out the scheme which he had suggested, and taking a few tools along in a carrier bag, he set off.
There was no-one about when he got there towards lunchtime, and letting himself in he made for the stairs. Thinking back to his childhood he now remembered that the stair riser next to the top had always seemed to be loose, and that his dad had never got around to fixing it. Taking a screwdriver out of the bag he levered it to one side to find a brown envelope behind it. With trembling hands he opened it and a building society deposit book fell out. He took a deep breath, opened it at the last page and sat back in amazement. The date of the last deposit was listed as 1971 and the balance stood at £756,653.74 – this was the inheritance, and since he was the only child, it was all his. It wasn't until his head had cleared and his eyes refocused that he saw the little red stamp at the bottom of the page:
Account Closed – 26th May 1972
There was a neatly folded piece of notepaper on the stair and this had clearly fallen out of the book when he opened it. He unfolded it and immediately recognised his mother's handwriting. The message to his father was brief and to the point.
29 May 1972
Dear Mike
Thanks for the gift. I'll make sure that I find a good use for it after all the years I've spent penny pinching with you. Don't bother looking for me, I'll be long gone by the time you read this.
Joan
He had to smile. In his original 'life', mum and dad had stayed together, but evidently his actions in 1949 had changed the course of their family history. Goodness only knows what his 'new' mum had done with the money.

---
More News From Amber Valley Info
Read Some Of The Latest News Articles From Amber Valley Info
Alfreton Town Council grant award At their May meeting, the Town Council was pleased to make a grant of £750.00 to James Simpson who is participating in The DECA an ironman tr read more

---

Dual carriageways in Derbyshire to get annual maintenance and clean Derbyshire County Council are gearing up to carry out their annual roads spring clean. read more

---

Safe and Sound CEO Shortlisted For National Award The CEO of Derbyshires specialist child exploitation charity Safe and Sound, has been named as a finalist in a national awards sche read more

---

Time Stands Still for Police Box at Crich Tramway Village A rare historic police box dating from the 1930s is to be restored at Crich Tramway Village. read more

---

Steps, UB40, Aqua & Cascada Headlining For The Back 2 Festival At Catton Park, Derbyshire The most outrageous trip down memory lane, BACK 2 FESTIVAL is returning for summer 2022, wi read more

---
The Amber Valley Info Noticeboard
Read Some Of The Latest Posts On Our Noticeboard
Ripley St. Johns CE Primary School and Nursery Closed Today School will be closed today (24th June) due to problems with the water supply to site which means no toileting or hand wa read more

---

Tell Healthwatch Derbyshire about how changes at your GP practice have impacted you The way we access our GP Practices has changed over the past few years, with these changes potent read more

---

Amber Valley Borough Council - Job Opportunity AVBC are seeking an enthusiastic, experienced and well-motivated person to join their Landscape Services Operations teams for grounds read more

---

Belper Town Council - Vacancy For Outdoor Team Member Could you be the ideal person or do you know someone to join our fantastic Outdoor Team.... read more

---

Amber Valley CVS (AVCVS) Jon Opportunity Another exciting opportunity working in Amber Valley helping local residents after a spell in hospital, with volunteers in the community read more

---
---