Silent Film & Live Music - Nosferatu
At Crich Glebe Field Centre
On Sat 18th March 2023 At 7.30pm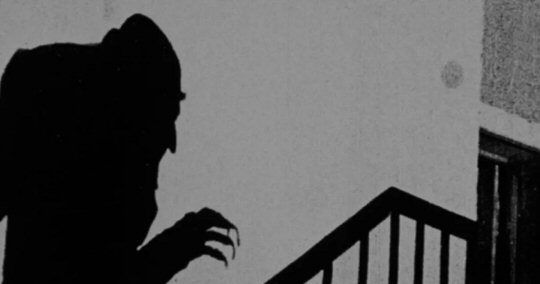 A marriage made in heaven (or perhaps hell): live soundtrack group Minima and director FW Murnau's expressionist classic silent horror movie 'Nosferatu'
Crich Glebe Field Centre
Glebe Field Close
Crich
Matlock
Derbyshire
DE4 5EU

A marriage made in heaven (or perhaps hell): live soundtrack group Minima and director FW Murnau's expressionist classic silent horror movie 'Nosferatu' (Romanian for 'the undead').
Considered to be one of the best horror films of all time, this silent-era masterpiece - essentially a version of (the first) Bram Stoker's 'Dracula', with the names changed because the producers hadn't acquired the rights from Stoker's (angry and litigious) widow - still startles and amazes.
The chilling performance from Max Schreck lead to a widespread belief that the Dracula role was taken by a genuine vampire hiding his identity in plain sight beneath the cover of movie magic, having struck a bargain with the director to appear in the movie in return for being allowed to drain the entire cast and crew of their blood afterwards. Could Schreck, with his unforgettable rat-like visage, ridiculous name ('schreck' means 'horror' in German), and sketchy CV have harboured a ghastly secret which could only be guessed at? Such gruesome speculation has only served to invest 'Nosferatu' with an extra frisson singular among German expressionist landmarks.
Tracking the film's powerful drama and extraordinary, enduring imagery, Minima's enthralling live accompaniment perfectly evokes the film's dream-like, nightmarish qualities, dark humour and tender yearning. Absolutely magical.
'Minima's unmistakeably spine-tingling music clung to each twist of the movie… spellbinding accompaniment.' The Guardian
'The atmosphere was absolutely magical, hundreds of people seemed utterly spellbound.' East End Film Festival
Cert. PG, 1922, Germany, Dir: FW Murnau, 94 mins