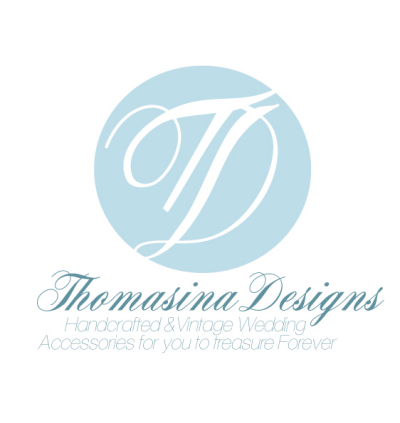 16 Outram Street
Ripley
Derbyshire


My name is Mary-Ann and I hand make bridal accessories in the heart of Derbyshire, creating beautifully unique accessories with care and attention to detail. Vintage components such as antique lace or jewellery often feature, so that a high percentage are 'one-offs'.

On my travels I am like a magpie collecting antique accessories such as fans, tiaras and lace shawls, some of which need a little TLC before they are ready to feature in a new love story. Showcasing beautiful antique treasures, Thomasina Brides have a range of stunning pre-loved accessories. From 1920s tiaras through to sixties bridal gloves, you can find a vintage gem perfect for you.

Brides-to-be love the bespoke service that I offer knowing that they can commission a bridal accessory, designed by them! Whether you're a traditional, modern or alternative bride (I have lace and tulle in all colours!), I'd love to make an accessory as unique as you are.

For further details please visit my website to see beautiful photographs showcasing my handmade creations and vintage gems.