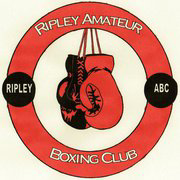 Unit 2a, Unicorn Business Park
Wellington Street
Ripley
Derbyshire
DE5 3AH


Ripley Amateur Boxing Club

Sessions are centred on physical fitness, nutrition, light pad work exercises, respect, and discipline.

The Boxing Club is FREE to all young people up to 19 years old and £2 for adults. Young people receive coaching ranging from non-contact to club and competitive boxing giving them a channel to focus energies and enhance their personal and social development. The project also supports the training and development of the boxing coaches and volunteers.

Currently we have a number of coaches who have completed the PCCGB Contender Plus course, two level one Amateur Boxing Association coaches and experienced boxers who have trained and competed for a number of years and give up their time to help out at the gym. All helpers help out as volunteers.

Skills and values taught to pupils at our classes include:
Fitness
Team-building
Co-ordination
Discipline
Healthly lifestyle and dietary education


We encourage the young people who attend to be active in the running of the gym as it is there for them!! We have a sponsored Boxathon and Open Day on 10th August 2013 and are looking at painting the gym and personalising it with their own 'Street Art'

Our aim is to helps steer young people away from anti-social behaviour by channelling their energies in a positive direction and encouraging them to take pride in themselves and their communities.
Visit our Facebook page for times of classes - http://www.facebook.com/RipleyBoxingClub