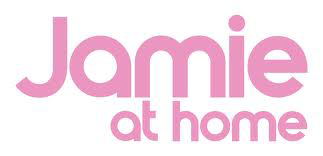 13 Hunt Avenue
Heanor
Derbyshire
DE75 7QB


At your Jamie at Home party, you'll have great fun with your friends as there will be quizzes and games with prizes on offer, plus a chance to see Jamie whipping up a special unique recipe, filmed only for the party side of his business! A Jamie at Home party plan Consultant will be there to talk you and your guests through the latest collections and as a Host you can also take advantage of exclusive offers! Invite friends and family along and browse the catalogue of great products in the comfort of your own home, plus you'll earn Host Points to redeem on free products of your choice!
If you would love a job which fits around your family life or just something to supplement your monthly income, Jamie at Home could be the answer!

With no prior experience needed, Jamie Oliver's party plan business is open to everyone. Do you want to reap the rewards and have fun along the way? Get involved and sell Jamie's stunning designer-led Jme collection of kitchen and dinnerware with commission on all products sold at your party. As a direct selling Consultant you'll also achieve additional bonuses and incentives, with the opportunity to celebrate your success with Jamie Oliver himself! You can work flexible hours to suit yourself, have a full-time career or earn some extra cash on the side.