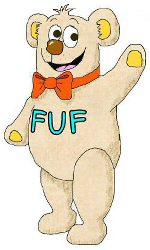 Fritchley Preschool Playgroup
Pre-School Playgroup For 2 - 5 Year Olds
Categories: Playgroups
Fritchley Congregational Chapel Hall
Chapel Street
Fritchley
Belper
Derbyshire
DE56 2FR


IMPORTANT UPDATE: Fritchley Playgroup will close at the end of school term in July 2015.
Preschool provision will then continue (Sept 2015) at Fritchley primary school within their Early Years setting.
Contact Fritchley school for more information.

---

At Fritchley Under 5's Playgroup we give your children the best start in life, for fun and learning before they move up to their primary school.
Our sessions are supervised by fully qualified staff for children aged from 2 years until primary school.
We engage in many different activities with your child to ensure they are stimulated and learn, and of course have lots of fun! We have lots to keep everyone occupied including a lovely grassy play area!
Fritchley Playgroup welcomes all children aged from 2 years to school age. Children and parents/carers who are due to join playgroup can come along for a visit before their start date if they wish, as an introduction to the setting and to allow parents/carers to become familiar with staff and ask any questions. A parent/carer must stay for the session (for insurance purposes).
Monday to Friday morning sessions during term times
Monday, Tuesday, Wednesday lunchtime sessions to 1:30pm
Wednesday afternoon session to 3:15pm
For a list of session prices, please go to our website: www.fritchleyplaygroup.co.uk
If you would like more information, please phone or email for our information pack.