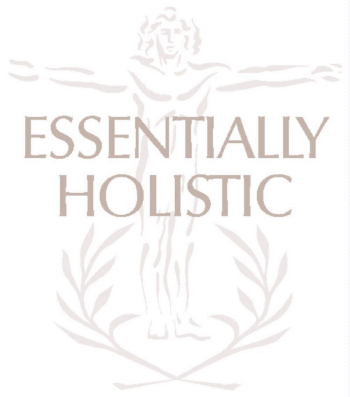 Birchwood Lane
Somercotes
Alfreton
Derbyshire
DE55 4ND


Essentially Holistic is based in Derbyshire. It is run by Anita James an aromatherapist, reflexology therapist and holistic practitioner offering a wide range of holistic complementary therapies. These treatments are all tailored to your individual needs and are carried out in a custom built log cabin set in an aromatic garden.
Male clients are seen by referral only
Aromatherapy Treatments
Aromatherapy treatments with essential oils work like herbalism drawing on the healing powers of the plant world. Unlike herbalism which uses the whole or part of the plant, aromatherapy treatments use the essential oil. Holistic massage therapy is used in aromatherapy treatments both to assist the passage of essential oils into the body and to accentuate their therapeutic effects.
Aromatic potions can be mixed for home use – prices vary
Indian Head Massage
Indian Head Massage treatment is a complete treatment based on traditional old Indian Techniques modified for use in the West. It involves working on the upper back, shoulders, neck, scalp and face using a variety of massage movements
Hot Stones Therapy
There is nothing new to hot stones therapy. Stones have been around as long as the Earth; hot and cold stones have been used alternatively in treatment for ages; the stones used are millions of years old. Everyone knows about massage, what is new and totally unique about hot stones therapy is the delivery of the treatment—it combines massage, thermo-therapy, energy work and healing work, and it is all delivered through the very 'alive' gifts of Mother Earth—the stones.
Reflexology Treatments
Reflexology treatment is an ancient therapy which works on the feet. The feet provide a map of the body, its current health and past imbalances. During a reflexology treatment, points on the feet are worked to help cleanse and bring balance to the body.
Essentially Holistic also offers IFPA (The International Federation of Professional Aromatherapists) accredited online aromatherapy and anatomy & physiology training. IFPA Accredited Holistic Massage training is presented as a One to One on-site intensive course. CPD (Continuing Professional Development) training is also available. The IFPA is one of the largest professional aromatherapy practitioner organisations in the world and is a strong, respected voice in the field of Complementary and Alternative Medicine
Feel free to explore this site, and find out about all the wonderful, Holistic complementary therapies and training that Essentially Holistic offers. If you want more information about holistic treatments or training / workshops feel free to contact me.