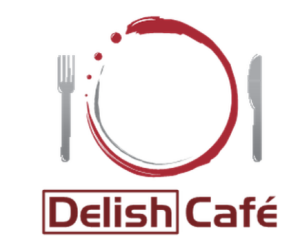 Heanor Business Park
Derby Road
Heanor
Derbyshire
DE75 7QL


Delish Café - It's Simply DELISH-ious!
About Us
Delish Café is a newly established Café based in the Heanor area.
We offer Delish-ious, healthy, affordable and fresh food for you and your family.
Food
We offer you and your family delectable fully cooked meals to eat at our modern café or to take with you. All our dishes are freshly made to order. See your food being cooked with our open planned kitchen, while you relax and enjoy a hot or cold drink.

We can tailor a meal just for you, and of course, we have affordable yet very enjoyable kids meals.
Take a look at our menu, and come visit us.
We Offer:

Catering for any occasion big or small.

Children's Birthday party's inside the Cafe, consists of food and drink, venue hire, bouncy castle, entertainment, party games. Everything can be tailored to suit your needs.

Business meetings, Conferences. Inclusive of food and drink, venue hire and free WIFI.

Please Contact Carrie for more information, general enquiries and bookings.