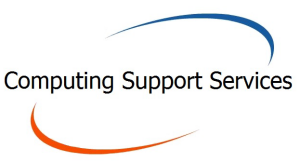 34 Meadow Avenue
Codnor
Ripley
Derbyshire
DE5 9QN


Computing Support Services Ltd are here to repair and service all forms of computer equipment from desktops to laptops, printers to servers and everything else inbetween.
Our company offers a wide range of computer support, repairs and servicing from small to medium size companies, through to home users in and around the Amber Valley and East Midlands area.
We offer site based visits to diagnose and repair items, so there is no need to package up and ship your items elsewhere, saving you both time and money and enabling your business to carry on as normal.
When we repair on site, you will be able to see whether the fault has been eliminated and the equipment has been repaired to your satisfaction.