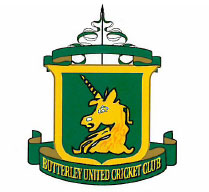 Greenwich Playing Fields
Nottingham Road
Ripley
Derbyshire
DE5 3AY


We are a family friendly club, and should you be aged 13 to 113, we'll be happy to provide you with a game of cricket.
We are always looking for new members in any capacity. Should you wish to play, or assist the club in any way, please feel free to contact Glyn Hubbard on 07814 540039 or via our club email at butterleyunitedcc@gmail.com
Equally, we are attempting to restart our once successful junior sides, with details of winter training sessions being released shortly.