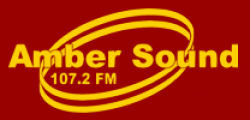 Unit 2.1, Unicorn Business Park
Wellington Street
Ripley
Derbyshire
DE5 3EH


Predominantly music based we offer an alternative to the local city independent stations with a playlist selection stretching over 60 years and radio presenters that are allowed to put out their personality on air, something that seems to be lacking in today's 'jukebox' radio approach.

We are a voluntary organisation meaning everyone you hear on the station presenting, producing or working in the background on music editing etc work for free, for the love of radio and for the love of the local area. Their commitment is paid back in spades by the local listeners who once on board tend to stick to the station.

The station prides itself on listener interaction and invites contact by text, email, phone and chatbox at all hours of the day. much of the time we are a request or dedication station and our listeners certainly take advantage of this. On a daily basis we invite opinion from our listeners on both a local level and national matters of interest too.