Three men sentenced for the murder of a man in Somercotes
Published on Tuesday 28 March 2023
Three men have been sentenced to jail after Peshang Sleman was killed in 2021.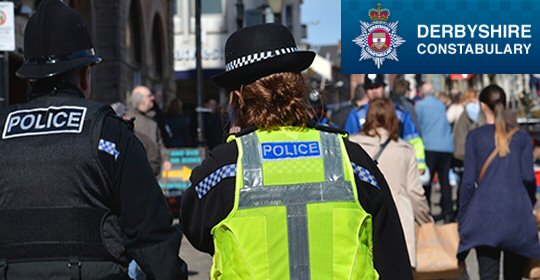 On 25 November 2021 police and ambulance crews were called to reports of a disturbance near to the Co-op on Somercotes Hill.
Mr Sleman was found injured at the scene and was taken to the Queen's Medical Centre in Nottingham but was pronounced dead by doctors.
Five men were charged with offences relating to the incident and the following sentences have been given:
Herish Zandi 30, of Somercotes Hill pleaded to Manslaughter and received a sentence of nine years.
Danyaal Panahi 23, of Kelvedon Gardens, Nottingham and Sam Mohazeri 25, of Croydon Road, Caterham, Surrey, both pleaded guilty to violent disorder and were sentenced to two years and 11 months.
Mohammed Rassuli and Mohamad Ali Shekak who were previously charged had cases against them dropped.
Detective Inspector Steve Shaw who led the investigation said: "Somercotes is a quiet village within our county but in the early hours of 25 November 2021 disorder broke out between two groups, the result of this was that Peeshang Sleman was fatally stabbed and another male received serious injuries.
"Whilst the conviction confirms Zandi may not have intended to kill Peeshang, it once again shows that anyone going out in public with a knife can result in death and serious injury, regardless of what the initial intentions where."
---
More News From Amber Valley Info
Read Some Of The Latest News Articles From Amber Valley Info
Success of Somercotes Salvation Army Plant Fair and Coffee Morning On Saturday 20 May, Somercotes Salvation Army, held its Annual Plant Fair and Coffee Morning. read more

---

'A Summer's Evening of Music' - Three Choir Appeal Gresley, Bestwood and the Pye Hill & District Male Voice Choirs are joining forces to support the Derbyshire, Leicestershire and R read more

---

Fly-Tipper Fined £400 For Dumping Waste Derbyshire County Council has welcomed a £400 fine handed to a fly-tipper after he dumped his waste at the gates of its household read more

---

The Derby Retro and Classic Car Show returns One of Derbys favourite summer events, the Retro and Classic Car Show, returns to Markeaton Park on Sun 2 Jul 2023. read more

---

Weight loss scheme for people with type 2 diabetes to benefit hundreds more people in Derbyshire Hundreds more people in Derbyshire are to be helped to lose weight and put their typ read more

---
The Amber Valley Info Noticeboard
Read Some Of The Latest Posts On Our Noticeboard
Employers! Promote your vacancies at the Amber Valley Recruitment Event Amber Valley Borough Council is working in partnership with the Job Centre, Department for Work and Pensions read more

---

King Charles's Coronation Celebrations And Community Activities Let's Celebrate this Special Occasion Together Riversdale, Ridgeway, Sawmills. read more

---

The Social Hub @ JGFC - Daytime Social Group The Social Hub @ JGFC is a daytime social group for adults with learning disabilities. One of our 3 Hubs is based in the Amber Valley ar read more

---

Derbyshire Time Swap Give time, get time, make a difference read more

---

Do you need help getting to certain routine health appointments, there is help available! If you need help getting to certain routine health appointments, then there is FREE transpo read more

---
---