Have Your Say On A61 Improvements In Derbyshire
Published on Tuesday 26 July 2022
Residents and commuters are being asked for their views as part of a project to manage congestion and reduce emissions on the A61 Derby Road between Chesterfield and Clay Cross.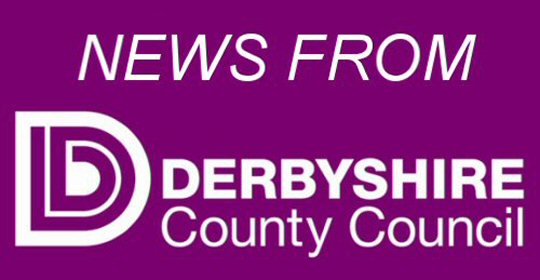 Derbyshire County Council is currently revising its Local Transport Plan, the document which sets priorities for investment in roads and transport across the county, and as a number of new housing and commercial developments are expected in the years ahead, this stretch of the A61 is likely to get much busier.

The council's highways engineers have been carefully examining a range of options to help manage traffic growth and it now wants to hear from people who live near the route or use it for commuting, business, school runs, shopping and leisure.

A 10-minute online survey is being launched on Monday 25 July to find out how people use the road, their views on potential options to improve it in the short, medium and long-term, as well as options for alternative ways to travel.

• Short-term: Measures to keep the road moving in the short-term such as the new traffic management control centre, giving the council much better ability to respond to problems and inform users, as well as other measures such as real-time passenger information for bus passengers.

• Medium-term: Identifying preferred solutions to tackle some of the pinch points or challenges on or near the A61 such as electronic variable messaging signs, changes to the Storforth Lane junction and improving visibility.

• Long-term: Investigations into what major engineering projects could potentially be needed and might be feasible, subject to funding from Government, to reduce the congestion problem in the long-term. For example, some of the potential options might be a relief road around Clay Cross, a new railway station or a Grassmoor link road.

The findings will shape preliminary design and appraisal work which will be shared with local communities via public consultation later this year before any work takes place.

Councillor Carolyn Renwick, Cabinet Member for Infrastructure and Environment, said:

"If you live on or near the A61 between Chesterfield and Clay Cross, you'll already know it carries a lot of traffic. With new housing developments and business growth, more people will mean even more journeys.

"So now is the right time for us to look at how we manage congestion and reduce emissions while enabling people to travel and our economy to grow. We want you to have your say in that process right at the start."

Lee Rowley, MP for North East Derbyshire, said:

"Lots of people have told me about the challenges they face traveling up and down the A61, and as it gets busier the risk is that it becomes a real burden on people's daily lives. That's why I've worked with the council to develop a plan for Derby Road, which involves a mix of short, medium and long-term ideas.

"If we're going to make a real difference then we need people's support. This is why we're asking you for your views about what you'd like to see. If we build a strong enough case then I can go to Westminster and make the case for investment. So this really is your chance to shape the future."
The survey is available online and will close on Sunday 16 October.

---
More News From Amber Valley Info
Read Some Of The Latest News Articles From Amber Valley Info
Derby events company proves knock-out success in Canada A Derby company that has helped raise over £31m for charity by hosting bucket-list challenges for adventurous people ha read more

---

Developer Set To Make Special Wish For Mission Christmas An East Midlands based house builder, which was named one of the top fundraisers in the East Midlands last year by Mission C read more

---

CCTV released after thousands of pounds of jewellery stolen during burglaries Police Officers are appealing for the publics help after a series of burglaries in Derby, Amber Valley, read more

---

Visit Santa at the National Stone Centres Free Christmas Festival Santa Claus is coming to the National Stone Centre as the Derbyshire visitor attraction welcomes families for a mag read more

---

Operation Re-Fit At Heage Windmill The first of the six newly refurbished sails was lifted from the ground and transported to the mill cap read more

---
The Amber Valley Info Noticeboard
Read Some Of The Latest Posts On Our Noticeboard
Heage Windmill Update for Visitors - Change to Opening Times Now that the sails and cap have been safely removed from the windmill, work to replace the sheer timbers (and other repa read more

---

Employers! Promote your vacancies at the Amber Valley Recruitment Event Amber Valley Borough Council is working in partnership with the Job Centre, Department for Work and Pensions read more

---

King Charles's Coronation Celebrations And Community Activities Let's Celebrate this Special Occasion Together Riversdale, Ridgeway, Sawmills. read more

---

The Social Hub @ JGFC - Daytime Social Group The Social Hub @ JGFC is a daytime social group for adults with learning disabilities. One of our 3 Hubs is based in the Amber Valley ar read more

---

Derbyshire Time Swap Give time, get time, make a difference read more

---
---