Derbyshire County Council Council committed to future of County Hall
Published on Thursday 12 May 2022
Derbyshire County Council Deputy Leader Councillor Simon Spencer sets out the authority's position in a letter to local newspapers.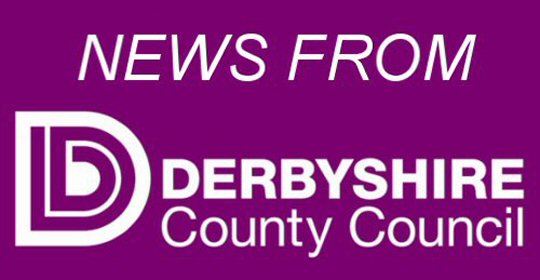 "I am writing in response to a recent article in the Derbyshire Times with the headline 'Closure of County Hall would cause Matlock to die a death'.
"I'd like to make our position very clear and reassure the residents of Matlock that Derbyshire County Council is committed to the future of County Hall and to keeping its headquarters in the town for many, many years to come.
"We recognise the importance of County Hall and fully appreciate that this iconic building is not only a major part of the town's history but feeds greatly into the local economy too.
"Many will be aware we are looking at its future, but this is certainly not with a view to shutting its doors. Nothing could be further from the truth.
"We are currently working hard on finalising a strong business plan to be shared in the coming months which will make clear our strong commitment to County Hall and Matlock, and demonstrate how we would like to use the building in the future.
"There will be changes, but they will be positive changes which will ensure County Hall lives up to its potential in the 21st century.
"The pandemic has accelerated our use of technology and our workforce is now more dynamic and flexible than ever before. This brings many advantages, including savings to the authority and a reduction in our carbon footprint, and we aim to take full advantage of this while making the most of the building itself for a range of additional purposes.
"We are looking at a wide range of options for County Hall, which might include sharing the space with other organisations and businesses and opening it up more to the community.
"While we work up our plans we are fully committed to County Hall's repair and maintenance and that will continue to be the case.
"Our plans aim to secure the future of County Hall for the people of Matlock and ensure it remains very much a part of the local community and at the heart of the county for generations to come."
---
More News From Amber Valley Info
Read Some Of The Latest News Articles From Amber Valley Info
Councillor John Walker elected as Mayor of Alfreton Councillor John Walker elected as Mayor of Alfreton for the municipal year 2022/23 It is the sixth time he has taken the role of read more

---

Derbyshire Scouts welcome 'Jam Roll' to Great British Car Journey Arrival of Baden Powell's Rolls Royce marks 1st birthday of Ambergate classic car attraction read more

---

Derby buzzing about new Bee Bus Stops With tens of new Bee Bus Stops arriving in the city, it's not just residents getting all abuzz about the Derby's latest green investment projec read more

---

Young people in Derbyshire buzzing to raise awareness on World Bee Day! Young people in Derbyshire have been awarded £5,000 to help protect and raise awareness of the importan read more

---

Protect your loved ones as new tactics used by courier fraudsters unveiled Police are urging carers, family and friends of vulnerable people to be on their guard to help prevent the read more

---
The Amber Valley Info Noticeboard
Read Some Of The Latest Posts On Our Noticeboard
Belper Town Council - Vacancy For Outdoor Team Member Could you be the ideal person or do you know someone to join our fantastic Outdoor Team.... read more

---

Amber Valley CVS (AVCVS) Jon Opportunity Another exciting opportunity working in Amber Valley helping local residents after a spell in hospital, with volunteers in the community read more

---

Volunteers Wanted For The Just Good Friends Club The Just Good Friends Club, which is starting soon in Waingroves, is looking for volunteers to work with team supporting adults with read more

---

Advert Spaces Available On Amber Valley Info We have spaces available on Amber Valley Info for local adverts read more

---

FREE legal advice from Derbyshire Law Centre FREE legal advice for all Derbyshire residents from Derbyshire Law Centre read more

---
---