Dragons coming to Heage Windmill
by Amber Valley Info on Tuesday 23 July 2019


---
Heage Windmill is pleased to act as host to visits of a touring group of players, backed by the Arts Council and other similar bodies, who will bring with them lovely outdoor family entertainment.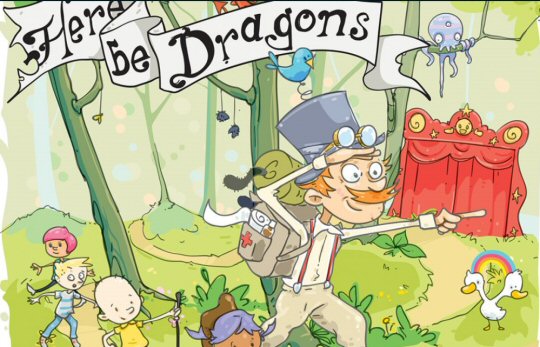 Shy and mythical creatures will be roaming the mill grounds, and families are being invited to help seek them out. The much-loved local theatre company, Babbling Vagabonds, are bringing their magic to Heage for the first time with their latest production "Here Be Dragons". With the aid of their storytelling skills and everyone's BIG imagination, these Creatures will create a brand new 'tall tale'- in cahoots with their audience. This theatrical experience promises to be a memorable way to get your whole family out into the great outdoors this summer.

They will give two performances on each of the following dates July 30th, 1st & 2nd August in the grounds of the windmill at 11am and 2pm. The essential tickets, and more information, are available from www.babblingvagabonds.co.uk It is only possible to book on this website. The mill will not be open to the public on these days.
The windmill will be open during 2019 (11-00am to 4-00pm) every weekend from
April 6th until the end of October. Large, free, car park!
Guided Mill Tours Charges for 2019
Adults £4-00 Concessions, including Gold Cards £3-50, Children (5-16) £2-00 (parents can buy one and get one free for children in the same age group) Children under 5 are free.
Organised Adult parties of up to 10 people - £50-00. For each additional person £5-00 is payable).
School Parties and other children's groups -Standard charge of £40.00 for up to 28 people (contact Lynn on 01773 715177)
See web site for more information www.heagewindmill.org.uk