Time to talk about mental health
by Amber Valley Info on Friday 1 February 2019


---
Derbyshire County Council is supporting Time to Talk day with new online emotional wellbeing information and a drop in information stall.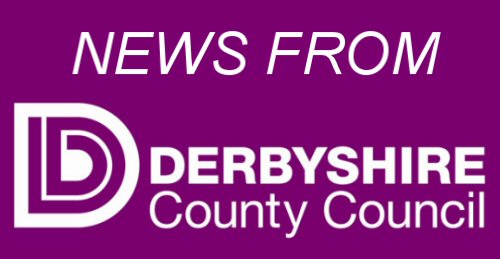 Time to Talk Day, on 7 February, is part of the national Time to Change scheme which aims to alter the way we think about mental health.
The more we talk about mental health, the better life is for all of us.
It's sometimes difficult to find the right time and place to talk about it, but it can make a huge difference.
Derbyshire County Council's Cabinet Member for Health and Communities Councillor Carol Hart said: "Time to Talk reminds us that it's ok to talk about how we're feeling and that there is no right or wrong place to discuss mental health issues.
"Getting people to talk about mental health is a big part of challenging the taboos around the subject and helping to change attitudes.
"Around one in four adults will experience some form of mental ill health every year so it's now more important than ever to open the lines of communication."
Depression and anxiety are the two most common mental health issues in the UK and 20% of adults in Derbyshire have reported having high levels of anxiety while 10% also report low happiness levels.
During Time to Talk day people are encouraged to take any opportunity to begin the discussion - at work, at school, online, in the community or with friends and family.
Councillor Hart added: "Talking about how you feel helps break down stereotypes, prevent illness and helps to remove the stigma around mental health.
"You don't have to be an expert to talk about it and it doesn't have to be a frightening conversation.
"Why not take the first step by talking to someone you trust. Whether that is a friend, work colleague or your GP."
There will be several events being held around the county to mark Time to Talk day.
There will be a stall with mental health and wellbeing information at County Hall reception, Matlock between 9am and 5pm on Thursday February 7.
Time to Talk Day event on Thursday February 7 between 10am and 2pm at the Christian Centre, Main Street, Shirebrook
There's lots of mental health training available for local organisations. Find out more at www.derbyshire.gov.uk/mentalhealthtraining
You can also find out more about local mental health and wellbeing support at www.derbyshire.gov.uk/mentalhealth and www.derbyshire.gov.uk/wellbeing Mental health support
People who feel suicidal or need immediate help with a mental health issue should contact their GP or call the Samaritans free on 116 123.
Young people can also call Child Line on 0800 1111.