De Bradelei Mill Belper Celebrates Raising £1001.88 For DLRAA
by Amber Valley Info on Sunday 23 December 2018


---
On Friday 21th December 2018, Staff from De Bradelei Mill and customers celebrated raising £1001.88 for the Derbyshire, Leicestershire & Rutland Air Ambulance (DLRAA).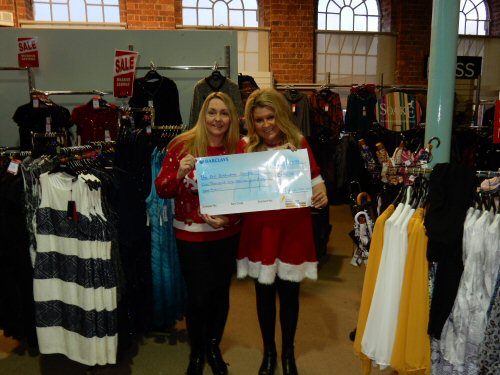 The cheque was presented to Richard, Grace & Julie Fletcher Derbyshire Community Representatives for DLRAA, the donation was raised from regular bucket collections at the mill throughout the year and was supported by the Belper & Matlock District Volunteers Group. They decided they would do even more to support us and in 2018 and their aim was to raise £1000.00 and hoping even more in 2019. Our next collection will be on 26th January 2019, please come and support this brilliant shopping village in the heart of Belper and help raise more money for the amazing lifesaving charity.
Richard said: "I was delighted to be part of this fantastic achievement, their passion and support for our service is truly fantastic". DLRAA relies entirely on donations from members of the public as it receives no Government or National Lottery funding, therefore support from people and the customers of the De Bradelei Mill really is invaluable and goes a long way to helping to keep our lifesaving service flying and saving lives." We would like to thank all the staff and customers for the generosity and fantastic support they have given.
DLRAA was formed in 2008 and has carried out more than 16,200 rescue missions and saved many lives in the process, each rescue mission costing on average £1,700 with DLRAA completing on average 5-6 missions every single day, 365 days a year.